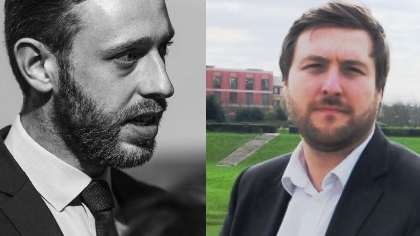 With the results in from the twenty Council seats up for election in Milton Keynes, the discussions are on as to who will be the next leader of Milton Keynes Council.
There are two contenders for the role - Peter Marland from Labour, who has been Council Leader since 2014, and Alex Walker from the Conservatives.
With 57 seats in total on the Council, 29 seats are needed to command a majority in the chamber.
The elections have left the Conservatives on 24 seats (short by 5), Labour on 21 (short by 8) and the Liberal Democrats on 12 (short by 17).
It gives a number of options for possible formal agreements or informal arrangements between parties to decide who will run the Council.
The first would be a minority administration, with or without support from other parties. Labour have been running as a minority since 2014, with support on key votes agreed with the Liberal Democrats since 2016.
But it could be that a minority administration is formed by either Labour or the Conservatives which relies on votes from other parties on a case-by-case basis, rather than a formal arrangement with just one party.
The second option would be a formal coalition agreement between two or even three of the parties. This would see councillors from multiple parties taking up cabinet positions in the chamber.
It could be any number of combinations - the most obvious being the Liberal Democrats working with either Labour or the Conservatives. But other areas of the UK have shown some more unlikely combinations (Labour and Conservatives working together or even all three parties) are possible.
One other option which has not been explored in Milton Keynes to date is the new 'committee' model of local government, which was introduced back in the Localism Act of 2011.
Under this model, a Council elects a leader to represent the authority and wield executive power but there is no cabinet.
Power is instead exercised by a number of committees, made up of Councillors in proportion to their parties' representation on the Council.
If a committee is unable to make a decision, or a minority group wishes to challenge it, the decision may be referred to a meeting of the full Council for a final decision.
This option has been used by various councils at points over the past seven years, including South Gloucestershire.