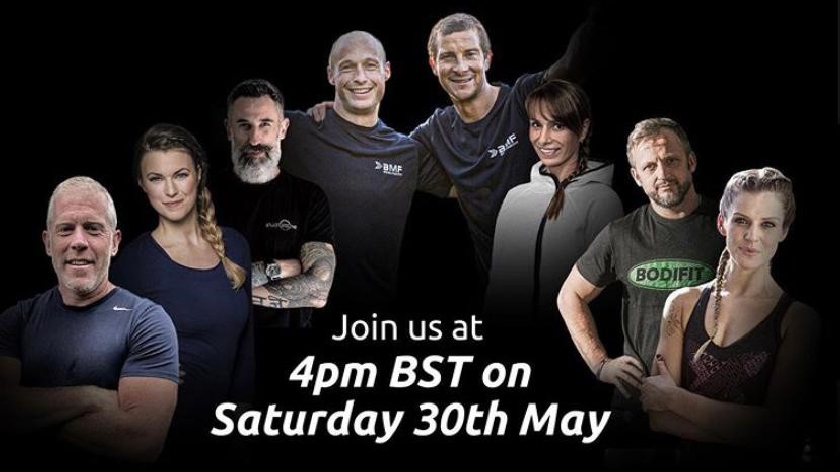 Rob Francis, owner of energie Fitness gym in Kiln Farm, has been selected to represent the UK alongside Bear Grylls and a team of international fitness superstars in a European wide "Be Active Hour" of live streamed fitness experience.
The UK Active led European wide initiative aims to have as many people as possible across the whole of Europe and the world joining in together on a YouTube streamed fitness class.
International adventurer Bear will be leading the entire hour with Tommy Mathews, the lead instructor of Be Military Fit. The pair will be training with and throwing the spotlight on 6 top international group fitness instructors- with Rob Francis representing the UK.
Former Royal Marine and Paratrooper Rob is no stranger to leading huge online fitness events since lockdown. He has led a national charity fundraising fitness challenge with Be Military Fit and has trained live on YouTube with world famous heavy-weight boxing champion David Haye.
Rob says, "As a gym we have been running live Zoom interactive classes and national YouTube fitness classes since our gym was locked down in March. It's a different experience from doing a group session in clubs or in the parks, and it takes some getting used to. But with my awesome team I have been running everything from Be Military Fit boot camps to live interactive Pilates, Yoga, Zumba and other favourites like HIIT classes, Box fit classes and Legs Bums and Tums.
Although I am used to delivering fun, engaging classes to big audiences, this is going to be bigger than anything I've done before. It's a huge privilege and honour to have been asked to join this team of international super star instructors."
Why not join in? To team up with Bear Grylls and Rob this Saturday at 4pm follow the YouTube link here.