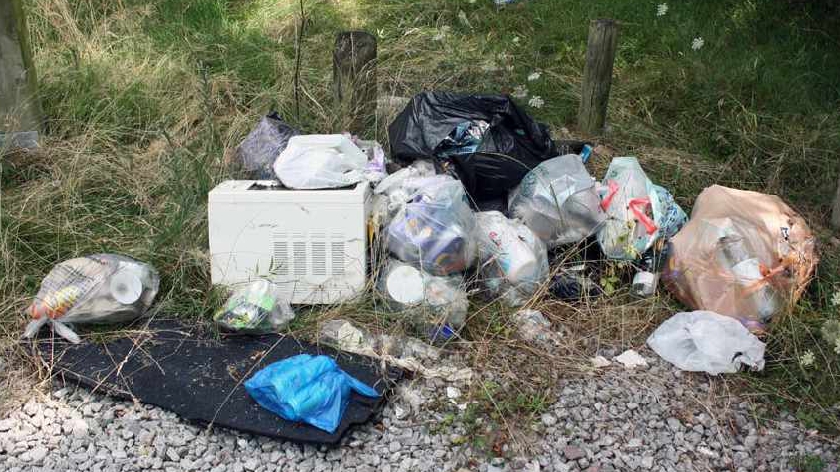 After dealing with multiple outdoor rubbish fires within the last 24 hours, Buckinghamshire Fire & Rescue Service has taken to social media - urging locals to report any incidents of fly-tipping.
Expressing their disappointment with the rise in rubbish fires, Buckinghamshire Fire & Rescue Service posted: "Unfortunately, people sometimes see refuse, recycling and fly-tipped rubbish as an opportunity to start a fire (it happened three times last night and this morning).
"Please do what you can to help minimise the risk of this happening by using the facilities provided by Buckinghamshire Council and Milton Keynes Council, and reporting fly-tipping. Thank you!"
Buckinghamshire Fire & Rescue Service has issued the following advice for preventing deliberate rubbish fires from occurring outdoors:
Do not store bins or rubbish against a building, store bins away from buildings, where possible, to prevent the spread of fire

Do not store rubbish or any other items in the communal areas of flats. Exits should be kept clear

Do not allow rubbish to build up outdoors and do not overfill bins

Keep the doors to communal bin stores shut and notify your property management company of any issues

Never throw cigarette ends out of car windows or drop them on the ground – they could start a fire and ruin the surrounding countryside

Don't leave bottles or glass in woodlands. Sunlight shining through glass can start a fire. Take them home or put them in a waste or recycling bin

Report any incidents of fly-tipping to the relevant local authorities
Anyone wanting to report any incidents of fly-tipping to Milton Keynes Council directly can click here for more information or call 01908 252570.