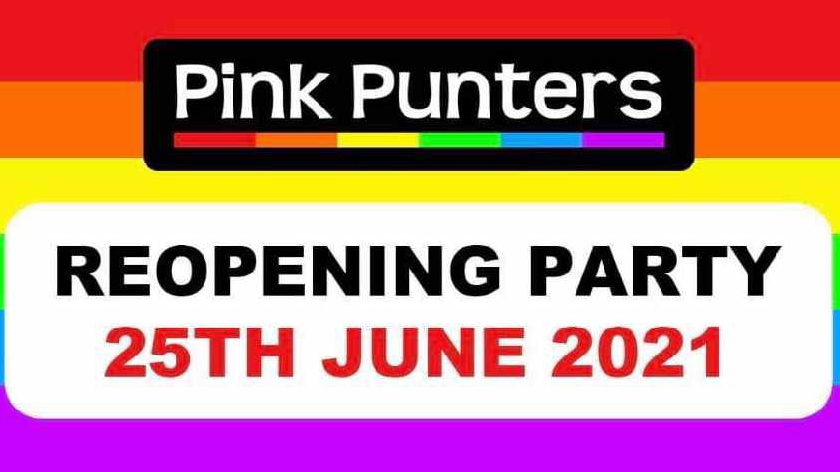 Pink Punters is set to reopen its doors to clubbers on 25th June after being forced to close as a result of the currently ongoing COVID-19 pandemic.
Pink Punters, like many other nightclubs across the country, has been unable to open for the majority of the last year due to strict social distancing measures that have remained in place.
However, in good news for the local clubbing scene, the iconic LGBT+ club has recently announced that (if all goes to plan) they can welcome clubbers back later this summer.
On their official Facebook page, Pink Punters explained why they chose to stay closed for so long. They said: "One year ago Pink Punters kept its doors shut.
"Although the government hadn't officially ordered us to close, we could see the risk of spreading the disease was both real and unacceptable. We also chose not to reopen in July 2020 when some restrictions were lifted, as we felt the risk of spreading the disease remained high and we simply couldn't guarantee your safety.
"We didn't want people getting sick or dying and felt it was safest to just remain closed. As the months went by, rumours and wild speculations about the club being sold to developers were rife."
Speaking of the plans to once again open their doors this summer, they said: "We are pleased to bring you the good news that we are planning our reopening on Friday 25th June assuming that there are no restrictions in place. We closed early with your safety in mind and we will only open when it is absolutely safe to do so.
"Safety is our number one concern and that will be our only influencing factor when reopening. That said, the vaccination program is looking good and we are steaming ahead with plans to open our doors to you again.
"2020 was supposed to be our 20th Anniversary year and we had so many things planned for that special year. Nonetheless, we are not looking back, 2021 is our 21st birthday so we are going to have a celebration like no other."
"For now we just wanted to bring you the good news, that we are planning the greatest reopening party ever. We'll be in touch again soon."
For more information on the club, you can visit their official website by clicking here.