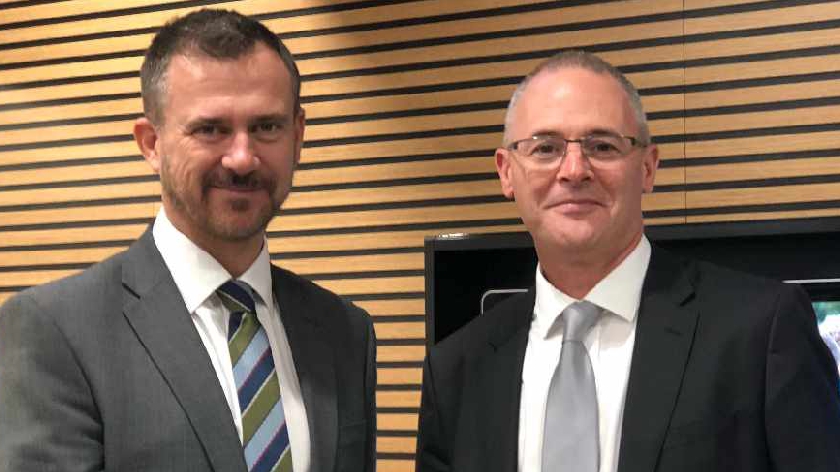 McDonald's is delighted to welcome Mark Lancaster MP to its Xscape restaurant on Friday 8 June for the second in a series of drop in sessions for constituents.
The drop-in session will run from 10am – 11am, and the local community are invited to pop in and "Meet with Mark".
These drop-in sessions are aimed at encouraging the Milton Keynes North community to interact with their local MP, whether it is just for a chat, or to try and resolve any issues or concerns a constituent may have. After this, the next session is due to take place in November, with a date announced closer to the time.
Mark commented, "One of the most rewarding roles as a Member of Parliament, is to meet my constituents and listen to any concerns they may have. Thanks to Ken and his team, I'm delighted to have another opportunity to reach more people in June, to offer my support and where I can, work towards positive outcomes."
Ken Tomkins, owner of local franchise Kaizen Restaurants which operates five of the restaurants in Milton Keynes, commented "Our relationship with Mark goes back many years, and even includes Big Mac making lessons in store!"
"We're delighted to host the second "Meet with Mark" session at our Xscape restaurant. We hope residents of Mark's constituency, Milton Keynes North, will find this a useful way of raising any issues they may have, or just as a way of getting to know their MP a little better. We hope to see plenty of new and familiar faces on Friday 8 June!"
To stay up to date with events such as these, follow Kaizen Restaurants on Facebook and Twitter by searching "KaizenMcDsMK". You can find Mark on Facebook and Twitter too by searching "Mark Lancaster MK".