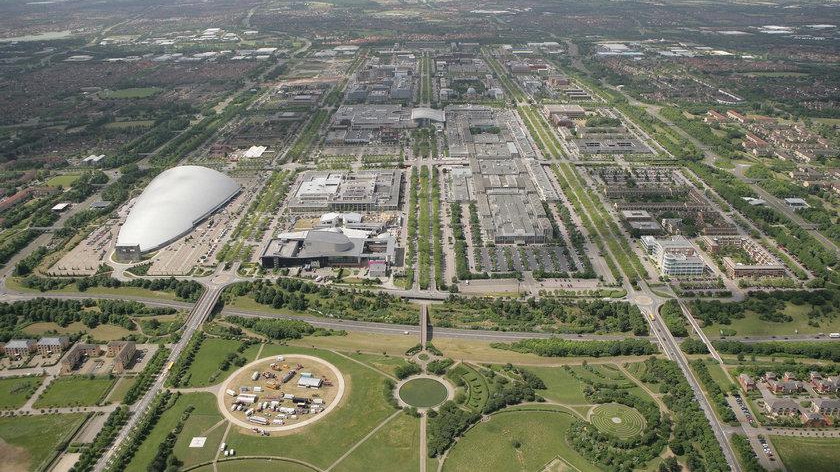 Ben Everitt, MP for Milton Keynes North, has shared his thoughts on how he believes the US trade deal will impact Milton Keynes.
"Milton Keynes is the City of the Future. We have an economy that is home to high productivity, knowledge‐intensive jobs. We are tech-focused, forward-looking and open for business. And Britain has always been great trading nation, one that built its wealth on engagement with the world. While Covid-19 has forced us to focus within our borders, we must not forget the opportunities that await us – for our national economy and for our fantastic businesses here in MK.
"While defeating this disease is the top priority it is vital that the Government works to ensure our future prosperity. That is why we have announced that formal negotiations with the US starting yesterday (4/5). Covid-19 will not stop us from delivering on our Global Britain initiative.
"To the cynics and pessimists we are clear this is not a token effort. With over a hundred negotiators on each side and using video-conferencing at first this common-sense approach will ensure that trade negotiations can continue during the current pandemic. We will not give in to the doubters who want us to retreat from the world.
"By going out into the world and signing new trade agreements businesses will be able to increase exports (already making up 31% of GDP) and help reduce the cost of living. Already 6,387 business in the South East export to the US, many in the Milton Keynes area, and an ambitious deal with the US will only boost these numbers.
"Export-led companies are more productive, leading to higher wages, and the South East is a leading exporter of goods the US, with over £14k exported every minute. An ambitious deal with the US could boost the local economy by £622m alone. So let's embrace a free trade agreement and sign a deal that makes us all richer.
"As a world leader in professional services Milton Keynes and the wider South East are a powerhouse, with a sixth of the UK's service exports to the world being from the South East to the US alone. Prior to being an MP I worked as Head of Strategy for the Institute of Chartered Accountants in England and Wales. There I saw first-hand how an ambitious trade deal with the US could turbocharge these exports through the mutual recognition of professional qualifications.
"However, at the heart of our negotiations will not be a single industry or sector, but rather the UK's 5.9 million small businesses, many of whom have been hard hit by Covid-19. That a deal with the US will include a dedicated SME chapter that will give them a lift by removing unnecessary regulations and cutting red tape.
"When US robotics start-up Starship Technologies chose Milton Keynes host its fleet of delivery robots in 2018, it was because we are in the vanguard of the tech revolution. Starship was created by two Skype cofounders – no strangers to a successful tech business. And today, MK is home to some of the most innovative and cutting-edge businesses – from driverless car trials to big data analytics and AI. There's even a local company building a prototype nuclear fusion reactor, which will create a plasma hotter than the surface of the sun.
"Digital businesses, large and small, will receive a boost as part of a US trade deal. We will be able to sign up to advanced data and digital chapters, enabling greater information sharing and access to US markets. These will help cement the UK's place as a leading digital nation, attracting greater investment and growth.
"As great as a trade deal would be the Government has been clear that it is willing to walk away if necessary. The NHS, the price it pays for drugs and its services are not on the table and there will be no compromise on high environmental protection, animal welfare and food standards. These are red lines for us.
"Trade with the US is only the start. While a deal with it alone could boost British workers' wages by £1.8 billion, we are aiming for a free trade agreements with 80% of the world within three years. Britain will be champion of free, and fair, trade.
"Let us emerge from our current challenges stronger than ever. United we can deliver a better and more prosperous future for generations to come."
- Ben Everitt, MP for Milton Keynes North