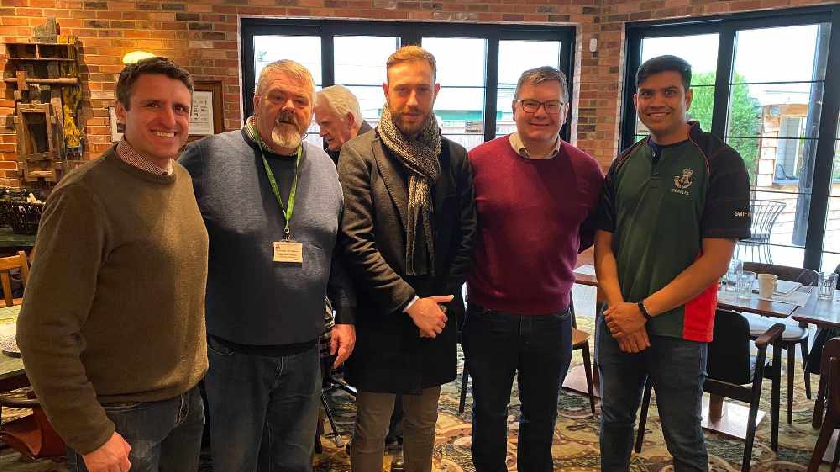 This follows the Government's announcement in January, which will give military veterans a third off of their train fare.
The new railcard will be available for veterans from Armistice Day this year, which is on 11 November 2020.
The announcement, delivering on a manifesto commitment, forms part of the Government's veterans strategy to support former servicemen and women.
Last Saturday, Iain Stewart MP and Ben Everitt MP met with veterans in Milton Keynes for some breakfast.
This gave the city's Members of Parliament a chance to discuss what more could be done by the Government for veterans and to inform them of the new veterans' railcard that will be available to them.
Iain Stewart, MP for Milton Keynes South, said: "This railcard will help open up opportunities to veterans, whether through employment and retraining, or by strengthening links with friends and family. I believe that enabling former service personnel to travel more easily is the least we can do."
The railcard aims to help boost veterans' job prospects and strengthen family bonds by saving them and their families hundreds of pounds a year.
Ben Everitt, MP for Milton Keynes North, added: "The veterans' railcard is part of our lifelong commitment to our servicemen and women and recognises that the respect we have for those who put their lives on the line to keep us safe."
The Transport Secretary, Grant Shapps, also commented on the introduction of the railcard. He said: "Every part of society should honour the debt we owe those who've served our country. I'm proud that the Department for Transport, together with other government colleagues and the rail industry, is doing its bit."
Find out more here: https://www.gov.uk/government/news/government-fulfils-promise-to-veterans-with-new-railcard