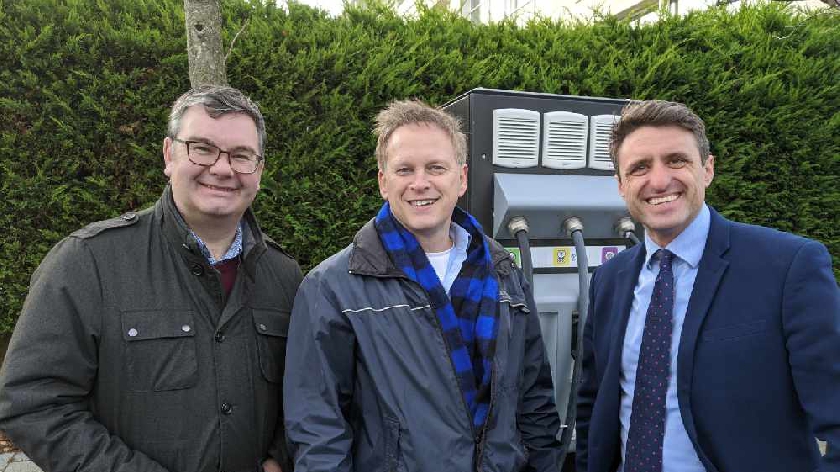 Ben Everitt MP and Iain Stewart MP suggest Milton Keynes Council should apply to become Britain's first fully electric bus town.
The Department for Transport announced last week (6/2) that local authorities can now apply, setting the 'gold-standard' in environmentally friendly public transport.
The winning area will receive up to £50 million to help pay for a brand-new fleet of electric buses, reducing emissions and cleaning up the air in their community.
Iain Stewart, MP for Milton Keynes South, welcomes this announcement and hopes that Milton Keynes Council will launch a bid to secure the funding.
He said: "It would be fantastic if all of MK's bus fleet could become electric and help push to MK's goal of being carbon neutral.
"We have the electric buses on Route 7 so there is evidence electric buses are feasible in Milton Keynes. By having an entire fleet of electric buses, it will go hand in hand with MK's drive to be a hub of innovation."
Milton Keynes already has 8 electric buses operating on Route 7, which have been running since 2014, covering 15 miles between Wolverton and Bletchley and carrying an estimated 800,000 passengers a year.
A town with 200 electric buses could save around 7,400 tonnes of CO2 each year, the equivalent to taking 3,700 diesel cars off the road.
Ben Everitt, MP for Milton Keynes North, added: "We want Milton Keynes to lead the way on tackling climate change so I'd encourage the council to bid for this funding so we can continue to be a hub of innovation and green technology."
Milton Keynes Council told MKFM: "We're always looking at ways we can make MK even greener. For instance we're currently trialling an electric on-demand pick up service. We'll look into today's announcement to see if it can help Milton Keynes."
According to Transport Secretary Grant Shapps, the £170m package "will help us to create communities which are cleaner, easier to get around and more environmentally friendly, speeding up journeys and making them more reliable."