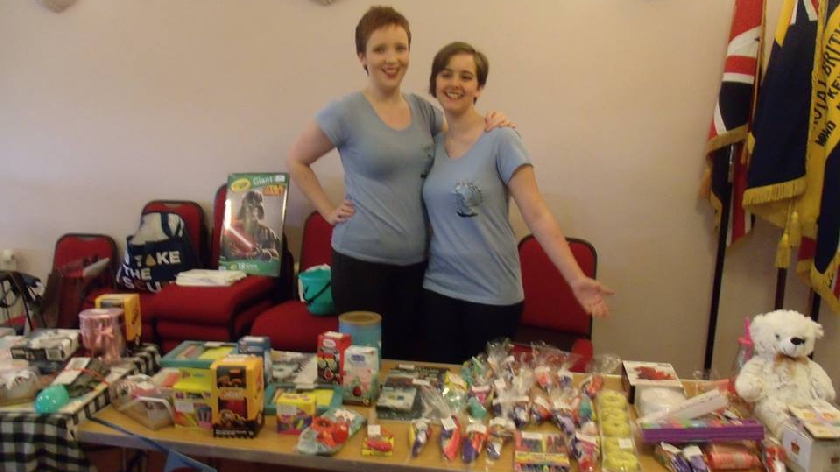 Paige (pictured right) with her big sister Emily at a stall she held at a recent church fair to raise funds to buy more supplies for Girl Pack. Their efforts raised £173.
Girl Pack, founded by Paige Pilkington from Milton Keynes Academy, aims to help school girls in need of sanitary products.
Girl Pack is a new local youth charity started by Paige Pilkington, a caring 13 year old girl from MK Academy, who had noticed the vast number of girls missing school because they couldn't afford sanitary products.
Girl Pack puts together packages containing sanitary towels, tampons, underwear and a small bottle of lotion. These packs are distributed for free at Paige's school, Milton Keynes Academy, as well as through the Woughton parish council hub, Christ the Cornerstone Church, Stantonbury Campus and Moorlands Family Centre.
Paige is also attending various local events across MK to share the packages, raise awareness and donations. Paige says, "Girl Pack will be at Netherfield community day on Wednesday 30th May, 2 - 4pm. We are also attending the Four Bridges family day celebration at Oldbrook park on Saturday 7th July, 2 - 7pm."
If you would like further information on Girl Pack, where they will be or how you can help, keep up to date on their social media @girlpackmk or email girlpackmk@gmail.com