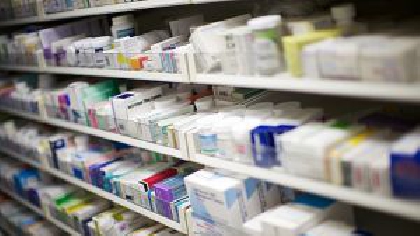 May welcomes two bank holidays in the month (Monday 1st and Monday 29th May), affecting some operating hours of NHS pharmacies.
Local residents of Milton Keynes are being reminded to collect their prescriptions ahead of any bank holiday weekend closures.
NHS Milton Keynes Clinical Commissioning Group (CCG) is reminding patients who take regular medication to ensure they have enough repeat medicines in stock to last them across the May bank holiday weekend.
Anyone needing a repeat prescription is being encouraged to contact their GP surgery early, so that prescriptions can be ready and patients don't risk leaving a gap in their treatment.
Dr Nicola Smith, Local GP and Chair of NHS Milton Keynes CCG, said:
"Some simple preparations in advance of the bank holiday weekend can benefit patients and health services alike.
"Bank holidays are best spent with friends and family, and not worrying about whether or not you have the medication you need. By taking simple measures to keep healthy – such as keeping a well-stocked medicine cabinet, and knowing what services are available to you if you do become ill.
"NHS services are subject to change over a bank holiday weekend. Patients are advised to check if pharmacies are open by telephone before making a journey. And remember to call 111, available 24/7 for medical advice if your illness is not life threatening."
A full list of all pharmacy opening times across Milton Keynes over the first May Bank Holiday weekend, is available here: http://www.miltonkeynesccg.nhs.uk/news/2017/may-bank-holiday-pharmacies/