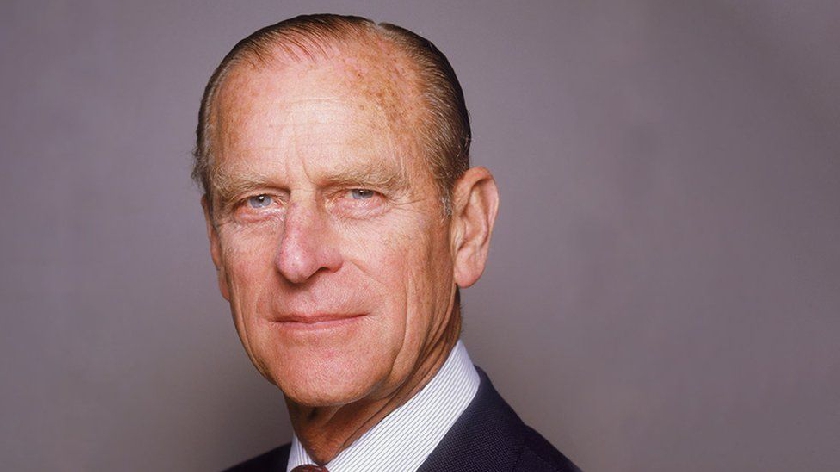 The Mayor has written a letter of condolence on behalf of Milton Keynes regarding the passing of Prince Philip.
The Duke of Edinburgh died "peacefully" on Friday (9/4) at the age of 99.
Since then, tributes have been paid from across the globe and the nation has gone into a state of mourning.
Local figures, including both of the city MPs, have paid their respects to His Royal Highness and sent their sympathies to the Queen.
The Mayor of Milton Keynes, Cllr Andrew Geary, also issued a statement, announcing that the flags in Milton Keynes will be flying at half-mast until after the Duke's funeral.
And the Mayor has today (14/4) said that he has sent a letter of condolence on behalf of the people of Milton Keynes.
It reads: "I write with great sadness on behalf of the citizens of Milton Keynes to express our deep condolences to Her Majesty The Queen and the Royal Household on the death of His Royal Highness The Prince Philip, Duke of Edinburgh.
"Our flags are flying at half-mast at the Civic Offices and elsewhere in Milton Keynes as a mark of respect to a remarkable gentleman whose life we remember and commemorate with deep affection.
"The visit of Her Majesty the Queen and the Duke of Edinburgh to our Borough and to open Stadium:MK in 2008 is a day that many of us here in Milton Keynes remember with much fondness.
"His Royal Highness was in fine form, his sense of humour will be long remembered. The many individual recollections that have been shared with me over the past few days stand as testament to how well loved and respected His Royal Highness was and will continue to be.
"My thoughts and prayers, and I know those of many people across our Borough are with The Royal Family at this sad time. We have lost a Prince, but we are acutely aware that you have lost a treasured member of your family."
Those who wish to sign their own personal letter of condolence can do so online, by visiting the Royal Family's website, or signing a physical book of condolence in Olney.
Olney Town Council is giving locals the opportunity to sign the book which is located in Room 1 of the Olney Centre.
It is open from Monday to Friday from 9:30am to 2:30pm and can be accessed via the High Street entrance of the Olney Centre.
READ MORE: Olney Town Council offering locals the chance to sign a book of condolence for Prince Philip