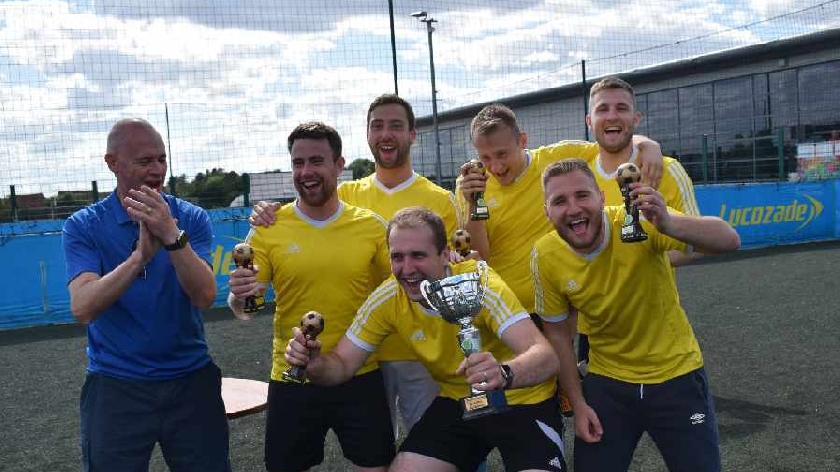 The tournament will be held on Tuesday 30th July in aid of Ronald McDonald House Charities UK
Local McDonald's franchise Kaizen Restaurants has today announced the return of the Kaizen Football Tournament, which will be held on Tuesday 30 July in aid of Ronald McDonald House Charities UK. Now, local teams are invited to sign up for a day full of fun and football at the popular Power League facility in Walnut Tree.
On Tuesday 30 July, 50 teams from across the country will take to the field and fight it out for the annual Kaizen Trophy. The tournament, which takes place at Power League in Milton Keynes, will kick off at 10am and run through until 4pm. Male, female and mixed teams are welcome. Refreshments will be available during the day and a raffle and charity auction will also take place in the afternoon.
Ken Tomkins, franchise owner of Kaizen Restaurants, commented "Having seen for ourselves the incredible work done by the teams at Ronald McDonald Houses around the country, and with work now well underway on the new Ronald McDonald House in Oxford, we have been clear in our need to drive our fundraising efforts further than ever."
Ken continued, "We're really excited to see which team will win the third Kaizen Trophy on Tuesday 30 July, and hope teams from Milton Keynes and across the country will sign up to be part of the day's activities!"
If your team are interested in registering to take part in the Kaizen Football Tournament, please contact Laura Chapman by email on laura.chapman@uk.mcd.com.
Make sure you follow Kaizen Restaurants on social media to stay up to date with the Kaizen Football Tournament and other activity in the local community throughout the year. You can find them on Facebook, Twitter and Instagram by searching "KaizenMcDsMK".