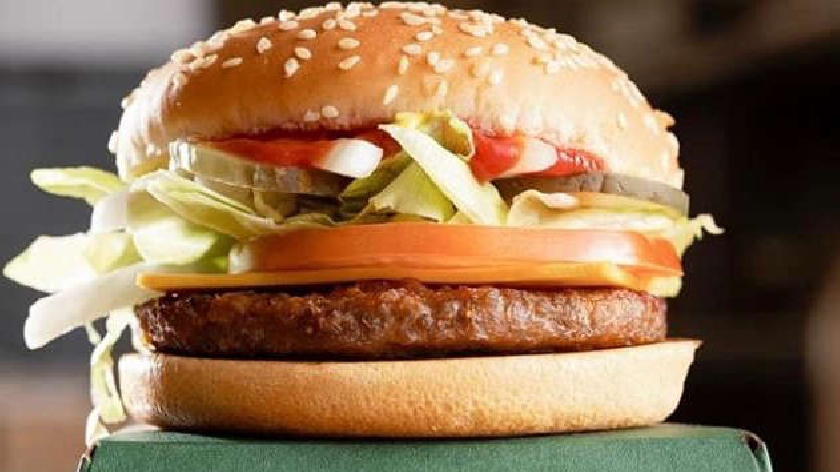 Just in time for Veganuary, the McPlant burger will be available in Milton Keynes McDonald's restaurants from 11am tomorrow (5th January).
The McDonald's 'McPlant' burger is launching nationally tomorrow after a successful trial run. It comes as the restaurant chain has pledged to "look after the planet".
The new burger is 100% vegan. It is made up burger is completely vegan and made with a Beyond Meat patty, vegan cheese, and the classic toppings of gherkins, tomato, lettuce, ketchup and a vegan burger sauce.
It is seen as the vegan alternative to the popular Big Mac burger and has been accredited as vegan by the Vegetarian Society.
McDonalds have also confirmed that the McPlant is cooked separately from other burgers and sandwiches sold in the restaurant, using dedicated equipment to ensure it doesn't come into contact with meat products.
Other vegan items available at the chain include Veggie Dippers, the Spicy Veggie Wrap, fries and some drinks.
The chain has said it wants to achieve net zero emissions by 2050 to help support the planet and communities.
The burger will be available at all restaurants in Milton Keynes, including the new Linford Wood restaurant.
The brand new drive-thru restaurant can be found in Woodlands business park, Linford Wood, off the H3 Monks Way.