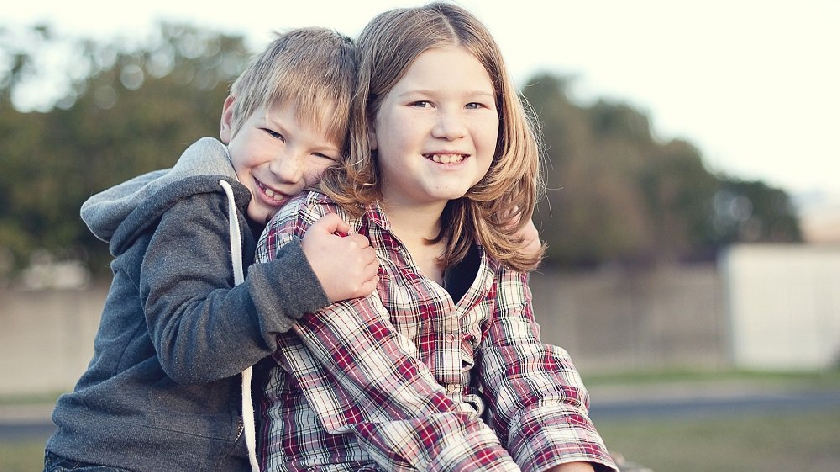 Siblings wait an average of 17 months to be adopted
A local adoption agency is calling on potential adopters to consider siblings, as brothers and sisters wait longer to be adopted than individual children.
The latest figures show there are currently 2,030 children waiting to be adopted in England. Of those, approximately 44% are in family groups of two or more.
Groups of children wait an average of 17 months to be adopted, which is 36% longer (135 days) than individual children. More than half of these children (56%) wait more than 18 months for their new family.
As a result, St. Francis' Children's Society (SFCS), which is based in Woolstone, is taking part in a new nationwide #YouCanAdopt campaign.
The campaign will focus on sibling groups and encourage those considering adoption to think about adopting brothers and sisters together.
While there are challenges in adopting more than one child, 88% of parents that adopted brothers and sisters say the positives outweigh any challenges.
Natalie and Phil* became parents when they adopted two brothers with the help of SFCS.
Natalie said: "It's easy to forget that adoption is just becoming new parents, and life does dramatically change for any new parents. The first few months were a massive culture shock for us and we did find things difficult. We bonded more quickly with the older child than we did with the baby, and we felt so much guilt over this.
"We weren't prepared for feeling quite so tired, to function on little sleep and to need to be 'switched on' all day, every day to meet the children's needs. In hindsight, going from no children to two children overnight was a little crazy, but we wouldn't have it any other way. We now feel like a normal, happy and complete family."
Over the next two weeks, on their social media channels, SFCS will be sharing films, podcasts and real stories which offer information for people considering adopting siblings.
They will also be hosting an online information event at 6.30pm on Wednesday 5th May for anyone considering adoption: https://www.sfcs.org.uk/event/first-wed-may21/.
* Names have been changed