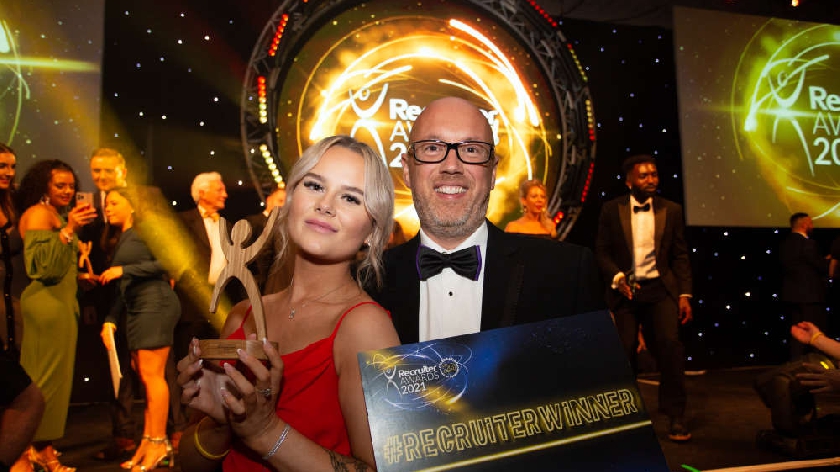 IT recruitment consultancy and project delivery specialists, Lucid Support Services has been named the 'Best IT/Technology Recruitment Agency in 2021', by the Recruiter Awards.
Lucid Support Services, based in Milton Keynes were first-time awards entrants, yet scooped the award despite going up against some large, well-known agencies.
The awards, hosted by DeeDee Doke, Recruiter magazine's editor and comedian Joel Dommett on Thursday 23rd September at the JW Marriot Grosvenor Hotel in London, were decided by a judging panel of thirty-three industry experts and entrants were rigorously vetted on innovation, best practice, and financial soundness.
Lucid Support Services celebrate their 20th year in 2022 and have established themselves as a provider of temporary and contractor recruitment, through to full project delivery including the recruitment of teams and flexible project services.
Lucid partners with a range of customers from scale-up to global corporates, across the UK and internationally.
Judges were impressed by Lucid's innovative approach in the market space and were inspired by their depth of knowledge and expertise.
The judges' commented on Lucid's win: "The exceptional case studies from this entrant really stood out for the judges – and very effectively showed us how recruitment service can be a real game changer and value driver for the client – particularly when, as this entrant showed us, the service is embedded and not transactional. Excellent and very impressive examples of real innovation in the provision as well".
Lucid's Managing Director, Alun Jones said: "I'm extremely proud to win a prestigious industry award amongst such high-quality competition. It's very rewarding to see the business recognised for our innovation, consistency and high touch approach that has enabled us to build long lasting partnerships with our customers and candidates.
"I am particularly thrilled for our staff who have all contributed to our growth and sustained period of success. The fact that the judges commented that we were the clear winner is a huge boost to all our staff and to have their hard work recognised means so much to all of us."