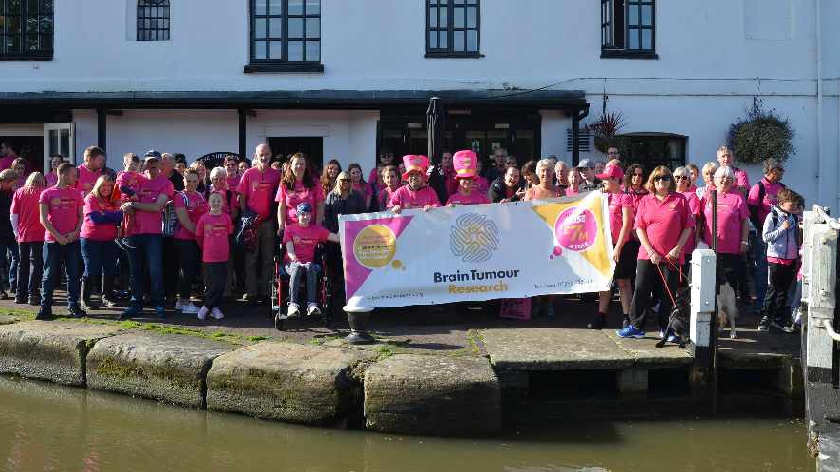 Seven years after the first one, a local charity is to host seven Walks of Hope in September as it strives to find a cure for brain tumours – the biggest cancer killer of children and adults under the age of 40.
The Brain Tumour Research charity whose headquarters are in Shenley Wood, has organised a popular Walk of Hope along the Grand Union Canal for the last six years on the last weekend of September. This year, six Walks of Hope will take place simultaneously during the morning of Saturday 29th September, while a seventh will have already taken place along the Bridgwater and Taunton canal on Saturday 8th September. This will coincide with a canoeing challenge being organised by one of the charity's newer Fundraising Groups, appropriately named Canoeing for a Cure.
Other Walks of Hope are in the Rising Sun Country Park in the heart of North Tyneside; along the Portsmouth Seafront (the city which boasts Brain Tumour Research's first of four well-established Centres of Excellence); following 'a wee bit' of the West Highland Way at Loch Lomond; in the Queen Elizabeth Olympic Park in London as a memorial to brain tumour patient David Hetherington (the inspiration for another new Fundraising Group, Power of David); and in Litherland along the Leeds Liverpool Canal.
With a choice of completing 5.5 miles or 11 miles, the Grand Union Canal Walk of Hope once again invites participants to arrive at the Three Locks pub in Stoke Hammond from 9.30am for registration and bacon sandwiches before setting out to walk along the towpath to The Grove Lock pub outside Leighton Buzzard. Walkers will then be able to picnic or enjoy lunch and refreshments at the pub and, if they are feeling energetic, walk back to The Three Locks.
The registration fee is £15 for individuals and £20 for families. All walkers will receive a medal for being part of the charity's fantastic Fighting Force and are welcome to bring dogs, as long as they remain on leads.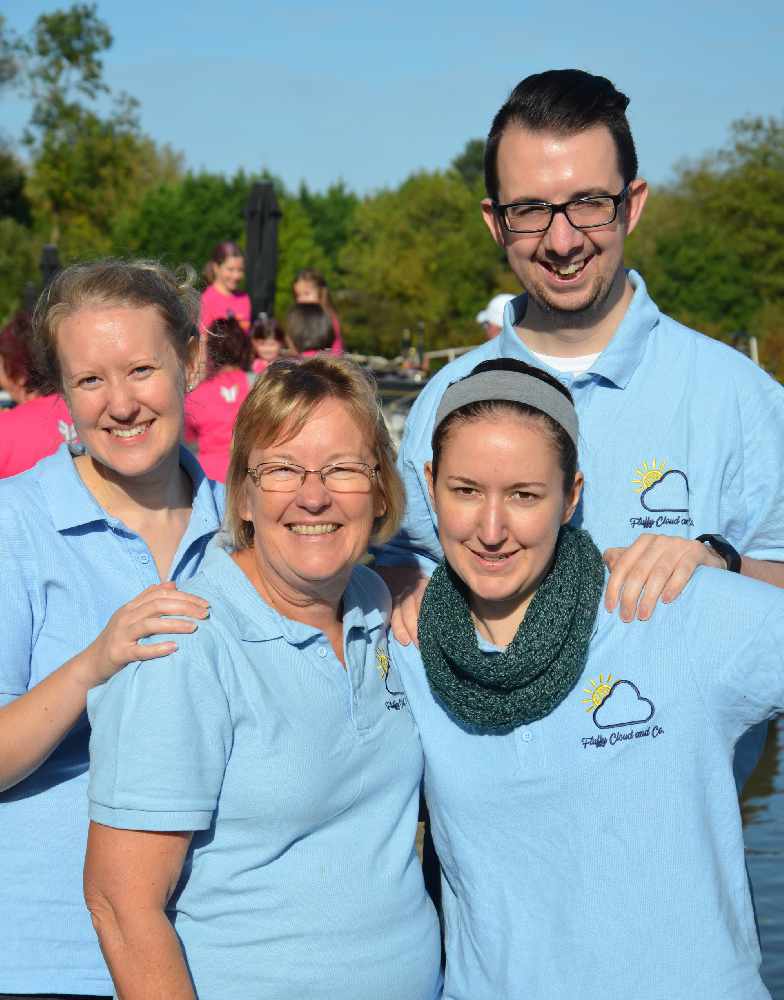 Jane Barltrop of Harlington, near Luton, who has set up a Fundraising Group under the Brain Tumour Research umbrella called Fluffy Cloud and Co, said: "I had a lovely day last year completing the Walk of Hope along the Grand Union Canal. I came with my two daughters Alice and Emma and my daughter's partner Chris, and we walked in memory of my husband Peter (Alice and Emma's dad), thinking also of my sister Anne who also had a brain tumour (from which she sadly passed away in February this year). We met lots of other families affected by brain tumours who were enjoying a beautiful day amid gorgeous scenery, while fundraising for a worthy cause."
Michael Thelwall, Head of Community Fundraising for the Brain Tumour Research charity said: "This is always a popular event for us as the whole family can get involved, which is why this year we have decided to give our supporters in other regions of the UK the opportunity to also experience the fun of a Walk of Hope!
"The money raised will help us in our mission to build a network of experts in sustainable research. We are funding dedicated UK Centres of Excellence where scientists are focused on improving outcomes for patients and, ultimately, finding a cure.
"For too long, brain tumours have been a neglected cancer and we cannot allow this desperate situation to continue. Sadly, less than 20% of those diagnosed with a brain tumour survive beyond five years compared with an average of 50% across all cancers."
"We would encourage anyone that would like to take part, to get in touch."
To register visit the fundraising page and click on Grand Union Canal Walk
For more information about the Brain Tumour Research charity go to their website.