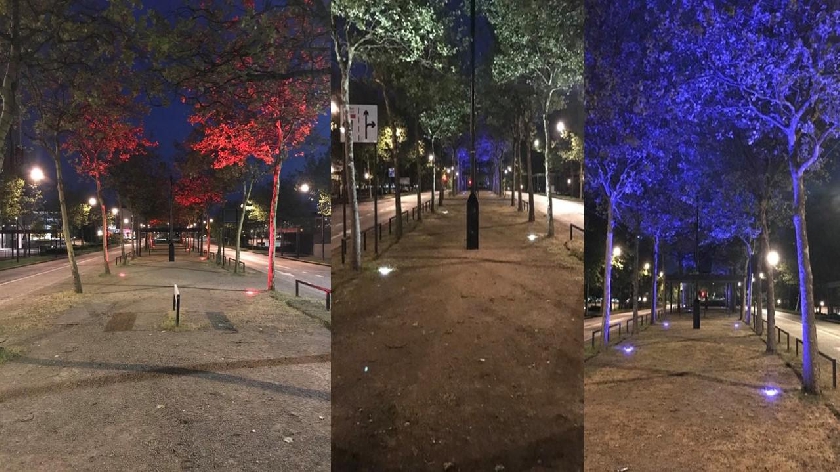 The trees alongside Milton Keynes City Centre roads were lit up in red, white and blue last night as part of VE Day celebrations.
Ringway MK arranged for the special lights to mark the start of celebrations across Milton Keynes today.
People across the city are hosting tea parties and celebrations today within their households.
And there's plenty more celebrations happening this evening, including:
7pm -
Channel 5 are showing archived film clips from people that celebrated VE Day on May 8th 1945.
8pm -
Usually, people take to the streets for live events and street parties on VE Day. Unfortunately, due to the coronavirus pandemic, people are now having to stay at home. So, as a result, BBC One is hosting a musical celebration.
Shane Richie and Beverley Knight are amongst the names performing famous songs from the 1930s and 1940s.
9pm -
The Queen will be addressing the nation in a pre-recorded speech at the exact same time her father, King George VI, addressed the nation on 8th May 1945.
It will be followed by a nationwide singalong of Vera Lynn's We'll Meet Again, which will be broadcast on BBC One.
9:10pm -
BBC One will be airing a programme where famous faces reflect on their memories of VE Day in 1945. David Attenborough, Miriam Margolyes, and Bruce Forsyth are amongst those featured on the show.
How will you be celebrating VE Day 2020? Are you having a traditional afternoon tea, decorating your house in bunting, or dressing up for the occasion? MKFM would love to hear from you! Get in touch here.