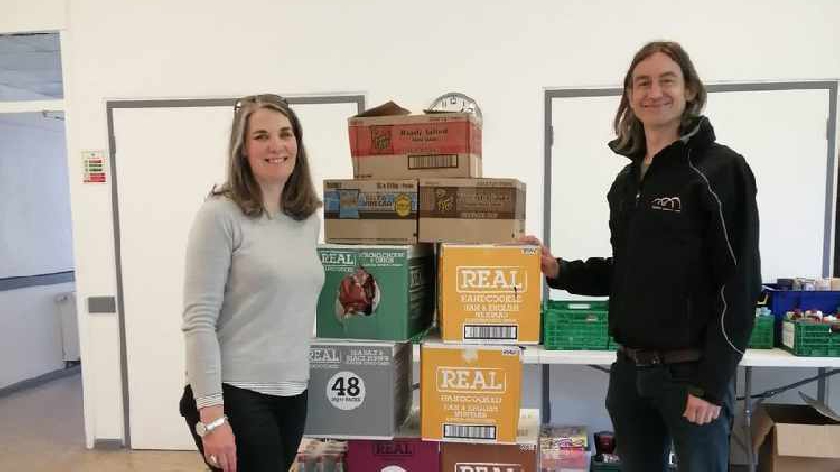 Image Credit: Milton Keynes College
While staff and students have been away studying and working at home, Milton Keynes College has donated food items to local residents to enjoy, just in time for the VE Day celebrations this Friday.
The College donated boxes of crisps and bottles of soft drinks to stock up Woughton Community Council's (WCC) community fridge, which aims to prevent food waste and support local families who may need a helping hand.
Community Services Manager at Woughton Community Council, Sean Perry, commented: "This week Milton Keynes College generously provided a donation of snacks and drinks, that would otherwise have gone to waste due to the college being closed."
He added: "Many of these food items have already been distributed to local families, while the remainder will be used during the VE Day stay-at-home celebration parties that are being planned across our estates."
MK College's School & Community Liaison Officer, Rebecca Myrie, said: "The thought of food going to waste when others would be grateful for it didn't seem right, so we are thrilled that WCC can make sure it gets used."
She added: "The fact that our donation is just in time for people's stay-at-home VE Day celebrations makes it even more special."