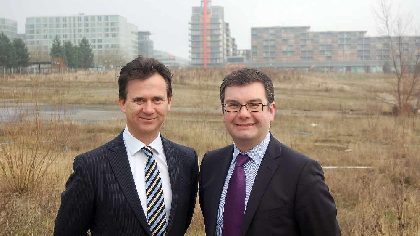 Both sitting Conservative MPs Mark Lancaster and Iain Stewart have been re-selected to fight the two Milton Keynes constituencies in the upcoming General Election.
They were reselected and endorsed by the full membership of the Milton Keynes Conservative Association at a local meeting held this evening.
Milton Keynes North MP Mark Lancaster said "Iain and I have the experience and determination to continue making sure Milton Keynes is the very best place to live and work. We have a strong record of delivery on the issues that matter most to residents such as funding for our hospital, improving transport connections and more opportunities for first time buyers. I am looking forward to getting out on the streets and sharing our message of securing our economy and our success."
Meanwhile, Milton Keynes South MP Iain Stewart added "This election is a big moment in our recent history. Theresa May has set out why we need a strong and stable government to ensure we deliver on Brexit and all our key priorities. The opposition parties only offer chaos at a time when we need stability. How the UK positions itself in the world will have a real effect on the economy and employment here in MK. I am delighted that Mark and I have the opportunity to play our part and continue delivering for residents."
Chairman of the Milton Keynes Conservative Association Colin Bramall commented "Both MPs have been real champions for Milton Keynes and I'm delighted we have reselected them to fight this election. We are taking nothing for granted and together we will be fighting for every vote."
To find out more about Mark Lancaster, Iain Stewart or the local Conservative Party visit www.miltonkeynesconservatives.co.uk.