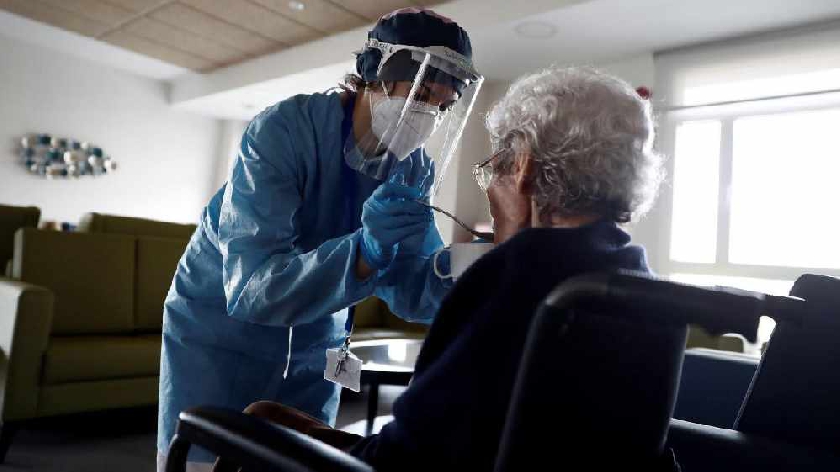 Milton Keynes Council is to give care homes extra money to help them meet the cost of Personal Protective Equipment (PPE) and maintain safety as the cost of the vital equipment rises.
Nationally, care homes in England are struggling to contain outbreaks of the virus amongst residents, many of whom are very frail or fall into groups most at risk from the COVID-19 virus. Many care homes have reported shortages of PPE equipment or difficulty accessing supplies.
The rising demand and poor supply of PPE has led to costs of the equipment rocketing, putting pressure on already tight care home budgets.
Now, Milton Keynes Council is stepping in to cover some of those costs and help all care homes with the fight against the virus by awarding each care home an additional £200 per bed, regardless of whether it is a Milton Keynes Council bed or private. Around £300,000 will be given to care homes in May to help cover additional PPE costs.
Cllr Peter Marland, Leader of MK Council, said: "Proper supply of PPE is vital for helping care homes stop the spread of the virus. We know there have been challenges in getting this equipment, and more demand has forced up prices. We cannot allow increased prices to get in the way of fighting the virus, keeping people safe and saving lives.
"That is why Milton Keynes Council will be supporting all care homes with an additional £200 per bed, regardless of whether it is a MK Council placement or a private occupier. It is only right that we use the resources given to us or reserves that we have put aside for an emergency to fund vital supplies such as this.
"We have only been able to do this, and provide other support, because of years of good financial management. However we do remain concerned that in the long term this crisis has put a £37m hole in our budget, so we will continue to ask the Government to ensure the council receives proper funding so other vital services don't have to pay the price later for saving lives today."