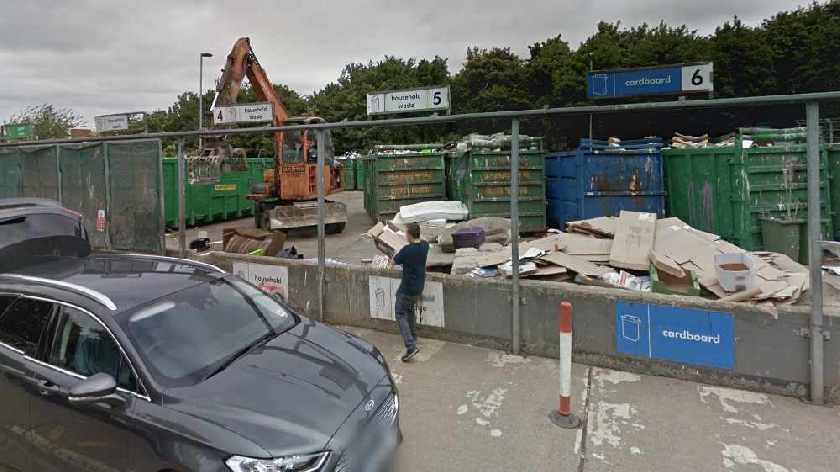 MK Council has taken over 2,000 bookings in its first week since re-opening its three Household Waste Recycling Centres.
The council tripled the number of people answering calls and has extended its customer service opening hours to seven days a week to answer as many calls as possible. An online booking system will also be available from next week.
Cabinet Member for the Public Realm, Councillor Emily Darlington, said: "I'd like to thank everyone for their patience in booking a slot for our sites. We know wait times are high but it's safer to wait on the phone rather than at a crowded centre.
"We've seen what happens when other areas have opened their tips without an appointment system or are reliant on an online booking system which have resulted in queues onto main roads, wait times of over 2 hours and booking systems that have collapsed.
"We wanted to ensure a safer and better experience in Milton Keynes. We have no queues at our sites, and social distancing has been maintained since day one."
The tips are open seven days a week for pre-booked MK residents, with 400 x 15 minute slots made available for each day. Newport Pagnell and Bleak Hall sites are open from 8:00am – 6:00pm, and New Bradwell from 7:00am – 7:00pm.
Some residents are turning up without an appointment, but without prior booking and your message of confirmation (either printed or on your phone) you will not be allowed to enter.
The council is sharing regular updates on its social media channels about how far ahead bookings are being taken. At the time of writing the Bleak Hall site is fully booked until 25 May and the other two sites have some availability this weekend (23/24 May).
Residents are asked to book only if the visit is essential to drop off waste that cannot be stored at home safely. To book a slot call 01908 252811.
Please share this with people you know that might not have access to the internet or social media.