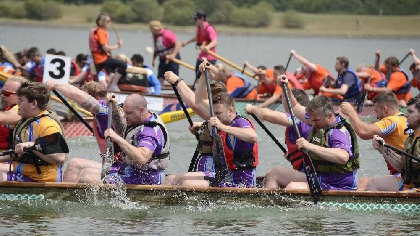 Companies, clubs and organisations from across the region have been getting their teams together and signing up to take part in this year's eagerly anticipated Milton Keynes Dragon Boat Festival in aid of new partner charity MacIntyre.
The Festival, supported by Business MK and MKFM, takes place at Willen Lake on Saturday 23rd June and there's still plenty of time to raise a team and get involved!
The Dragon Boat Festival attracts up to 60 companies each year - a complete mix of new and returning crews and all with the same aim in mind - to enjoy a fabulous day out with colleagues and friends and make a difference in their community.
EDW Technology has been entering teams into the Festival since 2012 and CEO Simon Miles explains that the company has even more reason to get involved this year, "In the past 12 months EDW Technology has acquired TEAM Energy, another Milton Keynes based company. Since then, we have been successfully integrating staff, departments and processes. Entering a joint EDW & TEAM crew in the dragon boat race this year will be a lively way for everyone to bond outside of the workplace – and work together with a bit of a sporting challenge. We enjoy the friendly competition that brings businesses in Milton Keynes together. It's fun and enjoyable for all, both the people participating in the boat and the supporters cheering on from the side".
EDW is one of several entrants opting for the enhanced Gold and Silver entry packages which include the profile and fundraising benefits of the company's logo on each side of a dragon boat as well as a significant donation to MacIntyre. Other Gold and Silver entrants include AFL Hyperscale, Alpha Club MK Ltd, Calverton Finance, Little Star Media, SMC Pneumatics, Forticrete (two teams) and Rockwell Automation. They will be joining over 30 crews who have already signed up for the challenge this year.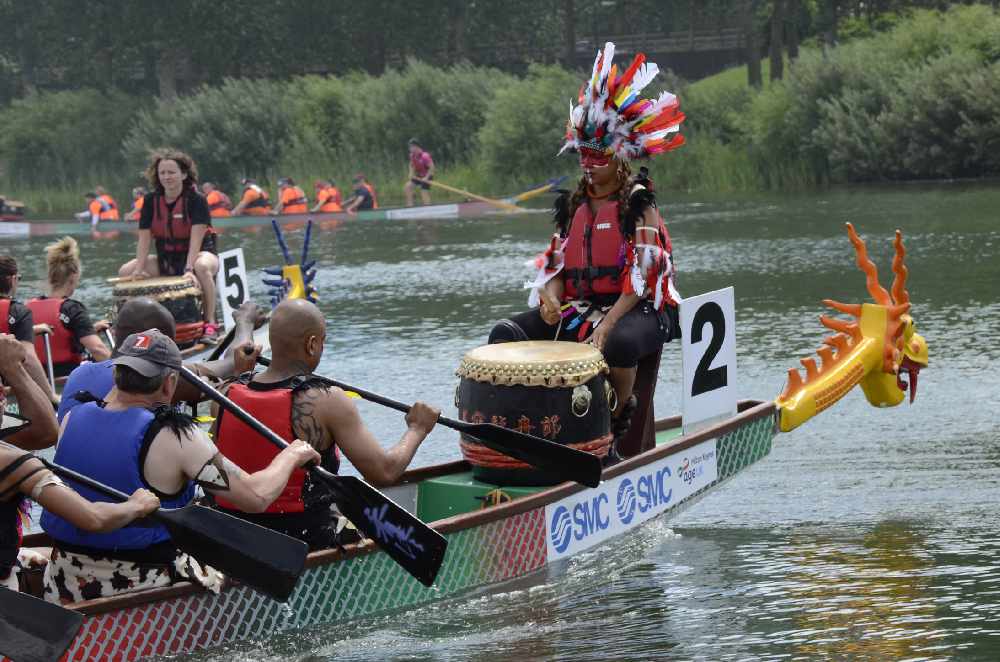 To take part in the dragon boat racing and help raise money for MacIntyre, no previous experience is required, just plenty of team spirit and enthusiasm! The dragon boats, qualified helms and all racing equipment are provided and each crew is guaranteed a minimum of three races. There will also be a variety of bankside entertainment to enjoy such as funfair rides, children's activities and food stalls.
MacIntyre is looking forward to supporting and promoting the fundraising activities of the competing teams. As well as raising vital funds to support its work with over 1,200 children, young people and adults who have a learning disability or autism, the Dragon Boat Festival will provide the charity with an opportunity to raise its profile within the corporate sector and wider community. The top fundraisers for MacIntyre will win the Charity trophy plus a special prize meal, sponsored by Merinvest, at highly rated Melis Restaurant in Central Milton Keynes.
MacIntyre's Head of Fundraising, Claire Kennedy, adds, "Having been involved in previous years, we know what a fantastic event this is for everyone who takes part and their families and friends. Every penny raised will be used to benefit the people we support in the Milton Keynes area".
For further information and an entry form visit: www.dragonboatfestivals.co.uk/miltonkeynes or call Gable Events on 01780 470 718. For information about MacIntyre, visit www.macintyrecharity.org or call 01908 230100