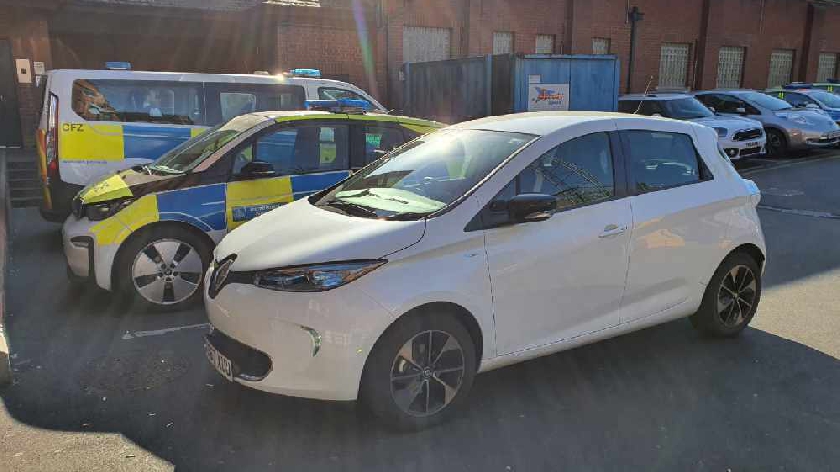 Electric vehicles from the Electric Vehicle Experience Centre in Milton Keynes, which is currently closed as a result of the coronavirus lockdown, have gone into service as essential vehicles for both the Metropolitan Police and Milton Keynes Council.
Before the lockdown, the fleet at the Electric Vehicle Experience Centre was in popular demand, being test driven by visitors to the centre and hired out by those wanting to try out an electric car for a few days. As the vehicles are not currently being used, they have been put into service in essential roles in Milton Keynes and London.
While respecting social distancing, EV gurus from the EV Experience Centre handed over six electric cars to Milton Keynes Council, including a BMW i3, four Volkswagen e-Golfs, and a Volkswagen e-up. These vehicles are being used to support the council's food bank, as well as deliveries of medicines to vulnerable members of the community, and the vehicles have already helped to deliver over 1,000 prescriptions to those in need.
The Metropolitan Police identified a need to help their officers in getting to and from work without using public transport in order to stick to social distancing guidance, and collected four electric cars from the EV Experience Centre, including three Renault ZOEs and a BMW i3, the latter of which joined a larger number of liveried BMW i3 already operating in the Met Police fleet.
All the electric vehicles provided to both Milton Keynes Council and The Metropolitan Police have been supplied with charging fobs to provide unlimited use of the UK-wide Polar public charging network. In March, BP Chargemaster announced that it would provide free public charging on the Polar network to all emergency service fleets.
The Electric Vehicle Experience Centre in Milton Keynes is operated by BP Chargemaster on behalf of Milton Keynes Council and is part-funded by the Office for Low Emission Vehicles' Go Ultra Low Cities scheme, with partners including BMW, MINI, Renault and Volkswagen.