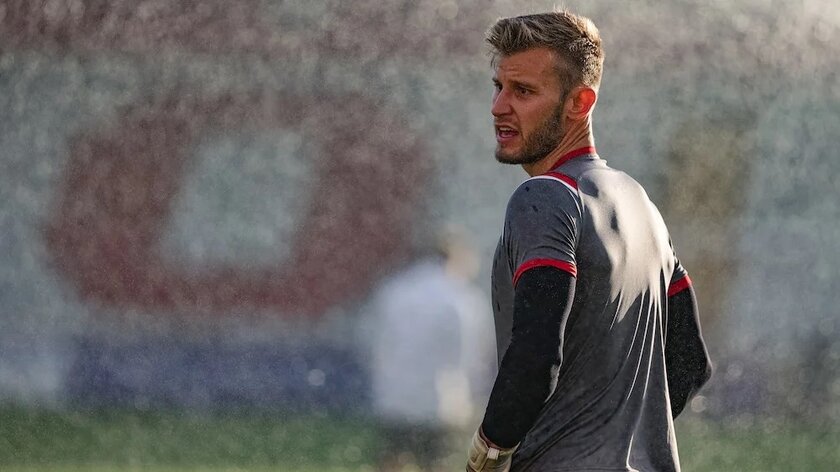 The MK Dons goalkeeper, currently on emergency loan to League Two club Oldham Athletic, was so moved by a fellow player's story of recent health issues that he has decided to partake in a fundraising challenge.
Spencer McCall is an ex Hemel FC player, who had to prematurely retire from football after what was believed to be a sports-related injury turned out to be a form of bone cancer. In 2019 he underwent multiple cycles of chemotherapy and was given the all-clear, but in February last year a scan revealed that cancer had unfortunately spread to his lungs with multiple tumours on both sides.
After consulting with experts, he decided he needed to raise money for alternative treatment options abroad. Due to the extensive cost of the treatment required, he started a fundraiser in a bid to appeal to members fo the public. At the time of writing, his online fundraiser currently sits at £130,000 out of his £175,000 target.
Laurie Walker saw Spencer's story and decided he was going to do what he could to help out. Giving more detail of his plans, Walker's online fundraising page reads: "I'm going to be taking on the running challenge of 4 miles every 4hours for 48 hours over the weekend of 5th of June, all funds will be going to a good friend of mine and teammate Spencer McCall's life-saving cancer treatment.
"Spencer's story is horrific and he's been through absolutely everything so by me doing this challenge will give him every chance of hitting the target he needs to continue his treatment.
"I'm going to attach the link to his just giving page please please take the time to read his story it's absolutely heartbreaking for him and his family. Any donation towards my target to help him will be greatly appreciated by myself and Spencer.
"And to top it all the person who places the highest donation come the end of the challenge will receive a match worn shirt from myself. Please check out his story below. Thank you in advance guys."
If you would like to donate to the fundraiser, please click here.