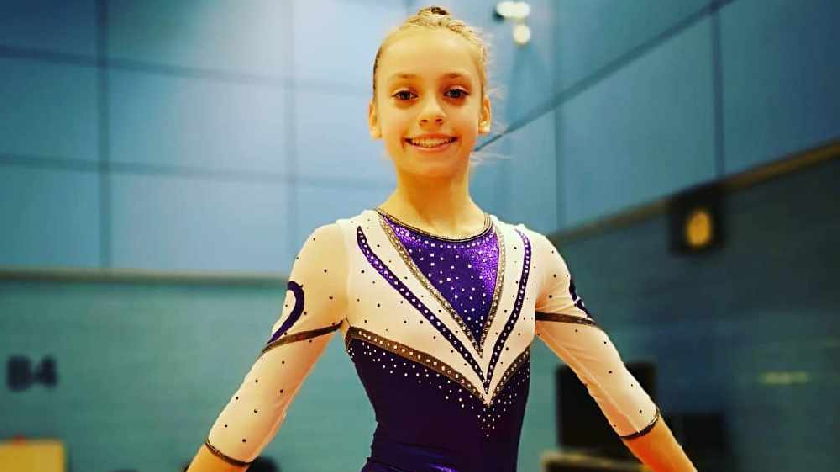 Sofia Matthews, 13, came 1st place in her age category at a qualifying competition last week, meaning she is through to the Annual British Championships.
Last Saturday (8/2), 40 of Britain's top aspiring young gymnasts competed at the Lilleshall National Sports Centre in the hope of achieving the required qualification score.
Only 22 out of 40 qualified.
Sofia was one of those 22 people, and finished 1st place in her age category, making her an Elite gymnast.
She is a member of Arabian School of Gymnastics in Bletchley and has spent over five years training for the event.
Lee Brooks, Commercial Director at Arabian School of Gymnastics, said: "Arabian are absolutely thrilled at Sofia's well-deserved recent success and can't wait to support her and cheer her on in the British Championships.
"Sofia's achievement is of course a testament to her dedication, hard work and determination but it also clearly demonstrates the capability of Claire Thornton, our Head Coach, and indeed the whole team at Arabian."
Qualifying in the Olympic year has made the achievement more special for Sofia. Whilst at the Championships in April, she will meet GB's top Senior Gymnasts who will be competing for a place in the 2020 Tokyo team.
Lee continued: "Arabian are a local charity, with all money raised reinvested into the club for the benefit of its members and we cater for all levels of gymnasts from our Baby Gym through to recreational, squad to elite level gymnasts."
The not-for-profit children's charity currently has over 500 registered gymnasts. To find out more, and to see what Arabian has to offer, please visit https://www.arabiangym.com/ or email info@arabiangym.com.