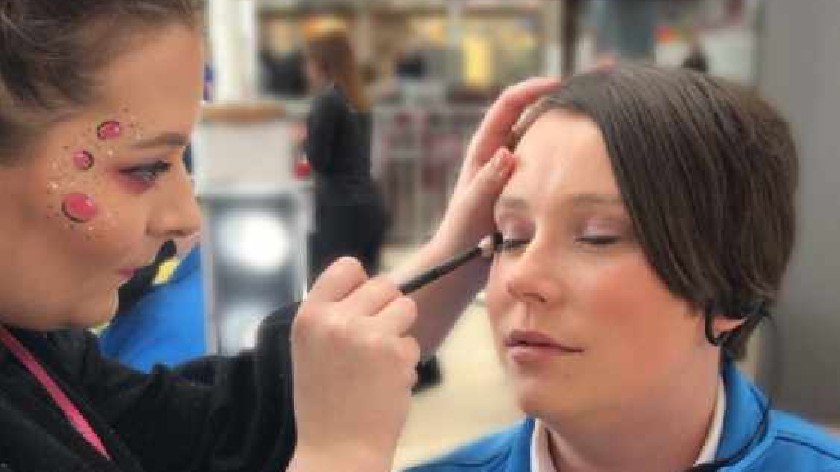 At the weekend, intu Milton Keynes hosted a glamourous event filled with luxury brands to help shoppers "Feel Good"
On Saturday 28 and Sunday 29 April, intu Milton Keynes revealed their "Feel Good" event which saw brands set up on the mall outside Pret a Manger. Brands who took part included Victoria's Secret, RUSH and beauty, skincare and fragrance brands from Debenhams including Dior Backstage Studio, NYX Cosmetics, Rituals, and Clarins.
intu Milton Keynes marketing manager, Kirsty McGiff said, "We decided to organise the "Feel Good" event on the mall to showcase our exceptional beauty and skincare offering in the centre. The event was a huge success and the retailers who came out and joined in were brilliant. Our shoppers loved being able to meet the retailers and it was the perfect opportunity for them to learn about new products and get free consultations."
From free hair styling and consultations from RUSH to fragrance matching from Victoria's Secret, the event was suitable for all ages and it was a fantastic opportunity for shoppers to pick up some tips and tricks with their favourite brands and learn about brands which they have never tried before.
To keep up to date with centre news and to make sure you never miss an event again, head online and sign up to the intu Milton Keynes newsletter here.