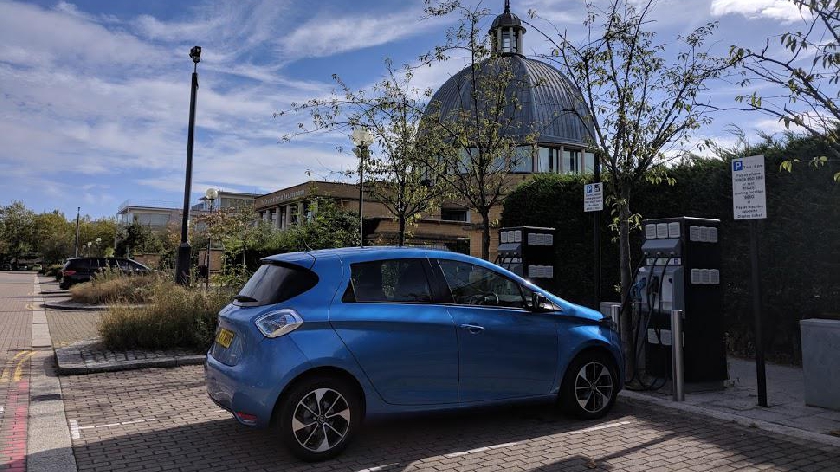 Milton Keynes is the 8th best location in the UK for electric vehicles, new research by Mercury Car Centre shows.
And, it came out on top when it comes to the best ratio of charging stations per km², beating major cities such as London, Nottingham, and Coventry. The research shows that there are 2.9 charging stations per km² in Milton Keynes, compared to just 1.55 charging stations per km² in London.
Milton Keynes has the most amount of charging stations per 10,000 people, with Coventry, Newcastle, Aberdeen, and Nottingham also being in the top five.
The new city is also home to the Electric Vehicle (EV) Experience Centre - the UK's first brand-neutral centre for electric and plug-in vehicles.
A spokesperson from the EV Centre said: "We think Milton Keynes is great for electric vehicle charging because, there are lots of rapid and fast charging points that are placed in great locations, such as; lakes, parks and shopping destinations. It's also great that there are normally several units at one location, allowing multiple people to top up at once."
The EV Centre is part of Milton Keynes' Go Ultra Low City status, one of four titles awarded to four UK cities across the country, aimed at improving electric car uptake.
Throughout Milton Keynes, parking for electric vehicles is free in standard (purple) bays throughout the city so long as drivers have a green permit. Alternatively, parking is free if drivers are plugged in and charging their vehicles.
Milton Keynes Council has installed 170 standard/fast electric vehicle charging points and 56 rapid electric vehicle charging points, all of which are publicly available and located throughout the borough, with a significant concentration in Central Milton Keynes.
Click here to find out more.