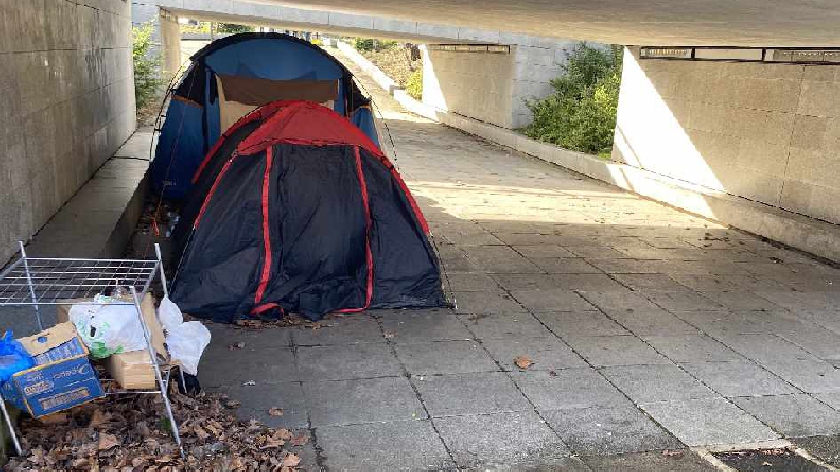 Liberal Democrats have slammed the government after a clause which has been allegedly included in the new Levelling Up and Regeneration Bill, which they say could allow for the reintroduction of the recently repealed Vagrancy Act.
Back in April, it was announced that the government was set to repeal the Vagrancy Act as part of plans to end rough sleeping for good.
Now, Lib Dems are slamming the government's alleged clause. According to the Liberal Democrat party, The Conservative Government has claimed that this is 'placeholder text' which will be amended at the Committee Stage of the Bill.
Liberal Democrat MP, for Oxford West and Abingdon, Layla Moran said: "I am disgusted that this placeholder text seems to expose the true motivations of this duplicitous Government. They promised over and over again to fully scrap the Vagrancy Act.
"The revelation that they intend to bring it back in different words is a betrayal to those who campaigned long and hard for it but especially for the vulnerable people left out cold in the streets.
"I am writing to the minister to seek a meeting to urgently clarify the meaning of his clause and urge them to bring forward the full text so it can receive proper scrutiny."
Milton Keynes Liberal Democrat Councillor Jenni Ferrans who is the Chair of the Housing And Communities Scrutiny Committee on the Council has commented on the government plans: "Thousands of residents could find themselves sleeping rough this year because they can't find somewhere they can afford to live. The Conservative Government has not raised benefits in line with costs.
"Now the Conservatives want to criminalise them by bringing back the vagrancy act by the back door it's a disgrace."