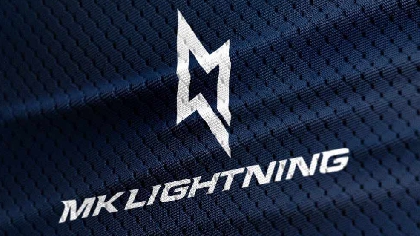 Milton Keynes Lightning are set to feature in the very first live televised Elite League game on FreeSports TV this season.
The Lightning will travel to Ice Arena Wales on Sunday 16th September, where they will witness the banner unfolding of last season's play-off champions the Cardiff Devils.
The game has been chosen as the first televised game of the 2018/19 season thanks to the recent agreement between FreeSports and the Elite League.
The deal will see 17 Elite League games broadcast this season, including the Challenge Cup semi-final as well as the play-off final.
For the Lightning, they will feature in another game later in the season – when the Glasgow Clan make the long trip down to the Planet Ice MK Arena on Wednesday 14th November.
The game will see former Lightning and current Great Britain head coach Pete Russell return to Milton Keynes for the first time since leaving this summer.
A pre-season preview show will also air at 8pm on Tuesday 4th September in the build-up to the new Elite League campaign.
The two-year agreement is the first step towards further coverage of ice hockey in the United Kingdom and continues a historic year for the sport in this country.
The Great Britain national team earned gold on their way to promotion to the elite tier of the World Championships, set to begin in April 2019.
As well as the success of the national team, 2018 also saw Liam Kirk, the first English-born and trained player, drafted into the NHL – selected in the seventh round by the Arizona Coyotes.
For MK Lightning, it is a great opportunity to reach a wider audience and continue to grow the sport across the country.
September's clash with the Devils is set to begin at 6pm on FreeSports with the November home game against Pete Russell's Clan set to begin at 7:30pm.