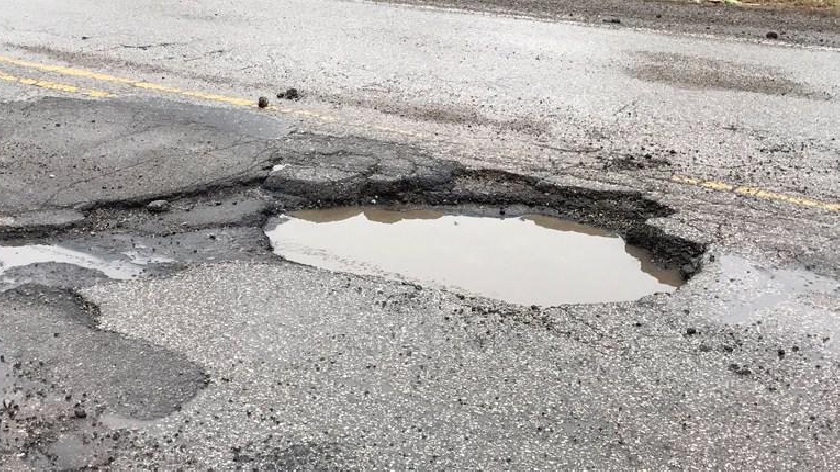 On Thursday 5th May, people in Milton Keynes will be taking to the polling stations to vote in the 2022 local elections.
This week, local elections are taking place in Milton Keynes. There are elections for all 19 Borough Wards with one vacancy in each ward.
Milton Keynes elects a third of its Councillors every year.
Last year, the Conservatives leapfrogged Labour to become the largest party with 24 seats, to Labour's 19, and the Lib Dems on 13.
But, because the combined Labour and Lib Dems together held the majority vote, and together have the most seats in the council, the formed "Progressive Alliance" had since held office at Milton Keynes Council.
But how do you know who to vote for this year?
We have been gathering the pledges from the key local party manifestos. One of the main talking points in MK when it comes to election time is potholes and road repairs.
Lib Dems
A key pledge from the Liberal Democrats is to "Create neighbourhoods we can be proud of."
They say they will fix more potholes and resurface more roads.
Cllr Robin Bradburn, Leader of the local Lib Dem party says "We've invested nearly £500,000 extra for footpath repairs, and an extra £50,000 for road sign replacement. Our budget has more money for fixing potholes and tackling pests and fly-tipping."
Their manifesto also states that in the past year they have successfully passed a pothole and road resurfacing programme worth nearly £3.5 million
Read full manifesto here - Milton Keynes Lib Dem 2022 Manifesto.
Conservatives
when it comes to potholes, one of the local Conservatives key pledges is to "Show MK some TLC."
In the party's manifesto, they name it a 'Pothole blitz', the pledge reads: "Labour and Lib Dems are happy for our roads to be filled with potholes. We aren't! We will invest additional money and properly repair up to 10,000 potholes a year." They also pledge to fix pavement potholes: "Not only are our roads in a state, but our pavements are disintegrating. We will invest in a programme to repair dangerous pavement potholes in MK."
Another key 'TLC' pledge is to resurface, repair and repaint the roads- "We will make funding available for resurfacing badly repaired roads, replacing/repairing signs and repainting"
They also promise faster road adoptions "We will do everything we can to make road adoptions in new estates a quicker process, this will include lobbying government for extra powers."
Read full manifesto here - Milton Keynes Conservatives 2022 Manifesto.
Labour
The local Labour party pledge to fix 15,000 extra potholes and invest £4m in longterm improvements on roads and pavements.
In February of this year, the local party announced that nearly £3.5 million will go towards resurfacing roads and fixing potholes in Milton Keynes as part of the 2022/23 budget.
They said that this money will "ensure the city's well-used roads can be properly maintained and tens of thousands more potholes can be filled."
Read full manifesto here - Milton Keynes Labour Party 2022 Manifesto.
Green Party
The MK Green Party leader, Alan Francis says: "Potholes and poorly maintained road and pavement surfaces are a constant cause of danger and potential injury to pedestrians, cyclists and car drivers.
"The piecemeal approach to repair and maintenance needs to be overhauled. An audit of surface quality across MK including rural areas should be carried out and regular surveying for maintenance restored. We would prioritise mending potholes and other faults in roads, on Redways and on pavements over building new roads."
Another pledge from the local Green Party is to make roads safer by introducing 20mph speed limits in residential areas and reducing speed limits on grid roads.
Read full manifesto here - Milton Keynes Green Party 2022 Manifesto.
You can see who's standing in your local area here.