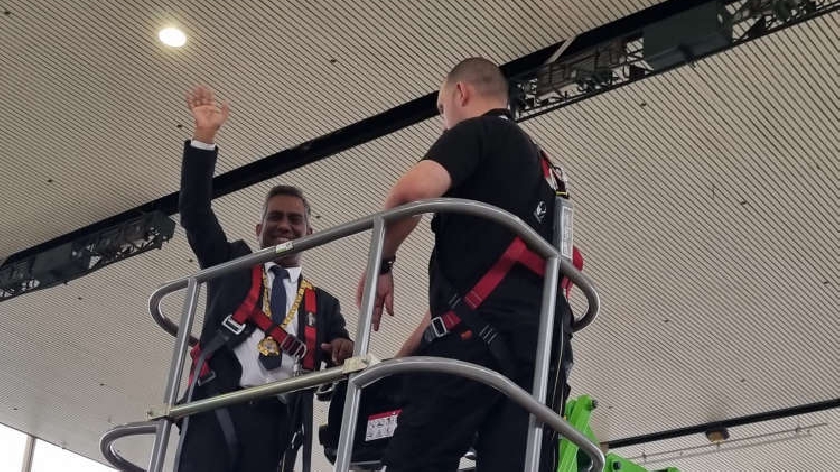 Over 1,000 pupils from Milton Keynes schools gathered in Middleton Hall today (8/10), for the start of the free two-day festival.
The STEM (Science, technology, engineering and maths) festival was made with the aim to encourage more students to study the subjects and to tempt adults into a new career by showcasing STEM businesses in MK.
Visitors are able to see interactive projects, robots, intelligent machines and even listen to industry speakers.
Businesses such as South Central Institute of Technology (SCIoT) ,NiftyLift, CityFibre, Thames Valley Police, Milton Keynes Islamic Arts and Culture, Buckinghamshire University, Cranfield University, Redbull Racing, MK Dons, British Radio Car Association and so many more.
The Mayor of Milton Keynes, Cllr Mohammed Khan, attended today's event and had the chance to speak to some of the visitors.
He said to the pupils: "This city has opportunity for everyone."
He continued: "We have a fantastic education system, infrastructure, we live in a great city, one of the greenest cities in the UK.
"You guys are going to grow up and run this city, you could be mayor, you could be an MP, anything is possible in this city."
When asking pupils what they wanted to be when they grew up, one replied "engineer". Mayor Mohammed Khan continued: "We have a lot of big companies like Mercedes, Network Rail, Santander, all the head offices. Opportunities are endless here. As your city Mayor, I'm proud to honour the great city that I grew up in myself."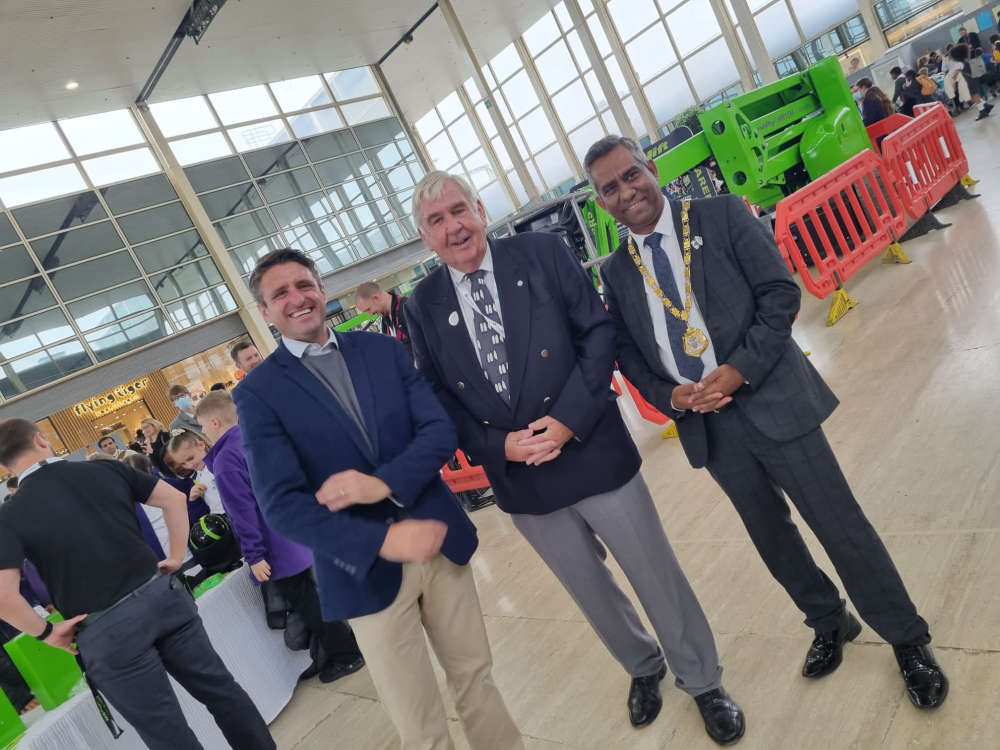 The event is completely free to anybody that would like to visit and will still be running tomorrow (Saturday 9th October).