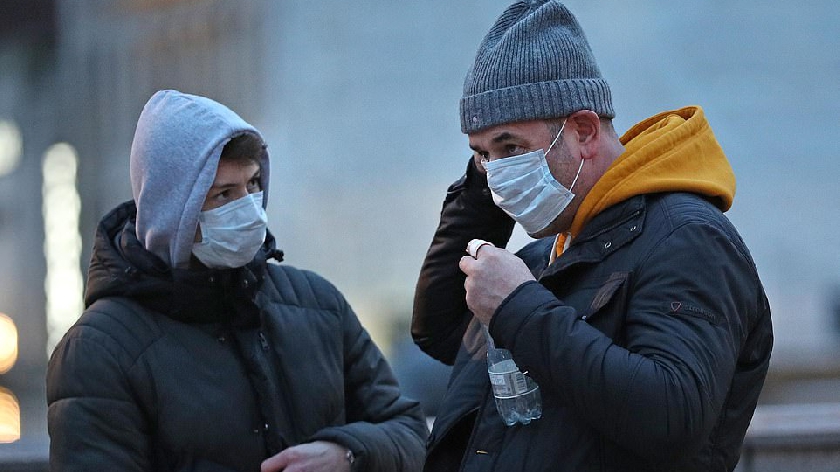 Photo: PA
Iain Stewart, MP for Milton Keynes South, has said that the Prime Minister is today (7/5) chairing a meeting to look at the scientific committee's analysis of potentially easing lockdown measures.
The findings are expected to be announced in a highly anticipated broadcast to the nation this Sunday (10/5).
Earlier this week, MKFM published a poll asking if the people of Milton Keynes think lockdown should be extended. Over two thirds (72%) said yes, meaning that they are in support of another lockdown extension.
Iain Stewart MP does not have access to the scientific committee's data, so cannot draw official conclusions, but has said that he expects the Government's exit approach to be gradual.
"Whatever happens is going to be a very gradual easing of the restrictions," he began. "I think it would be a mistake just to relax everything immediately because that would risk a second spike. But, there might be some things we can do on a very gradual level to start getting the economy and people's lives back to some sense of normality but that's going to happen over, I think, many months. It won't be a very quick return to normal."
National papers have been publishing '50-page blueprints' claiming to outline the Government's plans to ease lockdown, with the Mirror reporting that garden centres could reopen from as soon as Monday (11/5).
Iain Stewart MP commented: "If there are businesses, shops that could safely reopen and they are able to deploy the distancing and other requirements, then that's possible. It might be that you look at some schools going back at some point; I don't think it will be a complete return to all of them opening.
"The other consideration is whether the other organisations and businesses will need time to make any preparations."
The MP also highlighted the importance of "not risking a second spike" of the virus. He continued: "That would mean that all of the sacrifices everyone has made up until now will have been for nothing."
He also spoke to MKFM about the R number, the reproduction number, which rates a disease's ability to spread. The R number refers to the average number of people that a single infected person will pass the virus on to.
Currently, COVID-19 is believed to have an R rate between 0.5 and 1. This means that each person infected with the virus will pass it on to around 1 person, on average.
This has dramatically reduced compared to the initial reproduction rate of 3 before lockdown began.
In order to avoid a second spike, the Government must continue to keep the R number below 1. If the reproduction rate remains at 1, then it is likely that the virus will eventually peter out.
The local MP has said the Government will face a "difficult balancing act" of the various measures. He concluded: "If you open up too much too soon, you might start crowding up public transport which risks the infection rates going up."