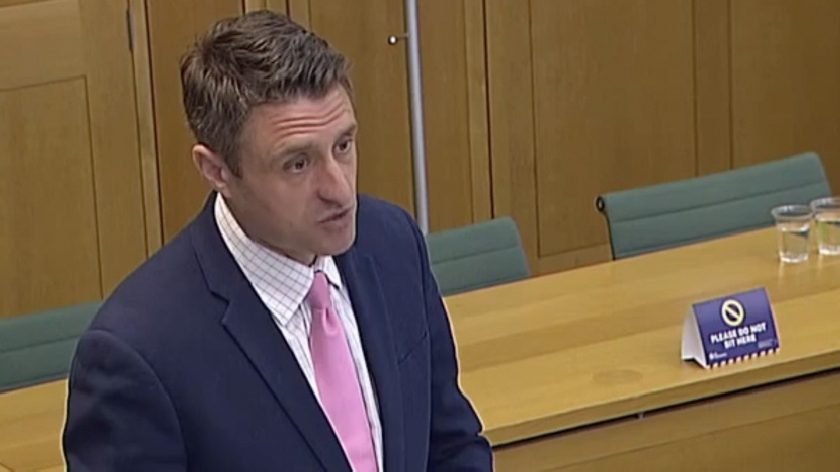 Ben Everitt, MP for Milton Keynes North and chair of APPG on Connected and Automated Mobility, recently hosted a Westminster Hall debate on the potential merits of deploying driverless cars on UK roads.
Milton Keynes has recently become a hotbed for new technology with e-scooter trials, self-driving car trials and delivery robots all becoming regular sights for local residents.
Last month, the government announced that the first types of self-driving vehicles could be on UK roads by the end of this year, with the belief being that this new technology could ease congestion, cut emissions and reduce human error.
In his speech at Westminster Hall, Ben Everitt advocated for the implementation of driverless technology as he said: "In Milton Keynes we're familiar with the sight of robots roaming our city as they bring the food deliveries to almost 200,000 residents, I know the Minister is aware of the e-scooter trials, we are a tech-focused city, we are at the heart of the technical evolution of our country, the centre of innovation.
"We have the UK's largest self-driving car project, Autodrive, and local manufacturers—Ford, Jaguar Land Rover and Tata—are supporting that.
"Last year, we also had the HumanDrive project, culminating in the longest autonomous journey in Britain—230 miles, from Milton Keynes to Sunderland.
"Now, at Stadium MK, we will be hosting a Government-funded trial to potentially introduce driverless taxis and a self-driving bus. I know that it might come as a surprise to many people watching this debate that we could have self-driving cars on our roads later this year, but this is just part of the exciting work that is under way, and has been for years and years, to develop connected and autonomous road vehicles, or CAV, as I will call them for the rest of this speech. That is in addition to automated lane-keeping systems to keep the cars literally on the straight and narrow.
"Connected and autonomous technology has the potential to bring so many benefits to our constituents by boosting British businesses and transforming our journeys.
"As we embark on this futuristic venture, it is definitely something that has to be slow and steady to start with. We need to put safety first, but I look forward to hearing more from the Minister on what is under way to build the best regulatory framework to deliver this opportunity for the future."
🤖 Milton Keynes is a tech hotbed from delivery robots to e-scooter trials to driverless cars - we're a centre of innovation

🚗 We could see self-driving cars on UK roads later this year and safety must absolutely be at the forefront of everything we do pic.twitter.com/Jni02YVmGN

— Ben Everitt (@Ben_Everitt) May 27, 2021
Other contributors to the debate included Christian Wakeford MP (Con, Bury South), Nick Fletcher MP (Con, Don Valley), Marco Longhi MP (Con, Dudley North), Gavin Newlands MP (SNP, Paisley and Renfrewshire North), Kerry McCarthy MP (Lab, Bristol East) and Transport Minister Rachel Maclean MP (Con, Redditch) and was chaired by Dr Rupa Huq MP (Lab, Ealing Central and Acton).
To watch the debate in full, please click here.