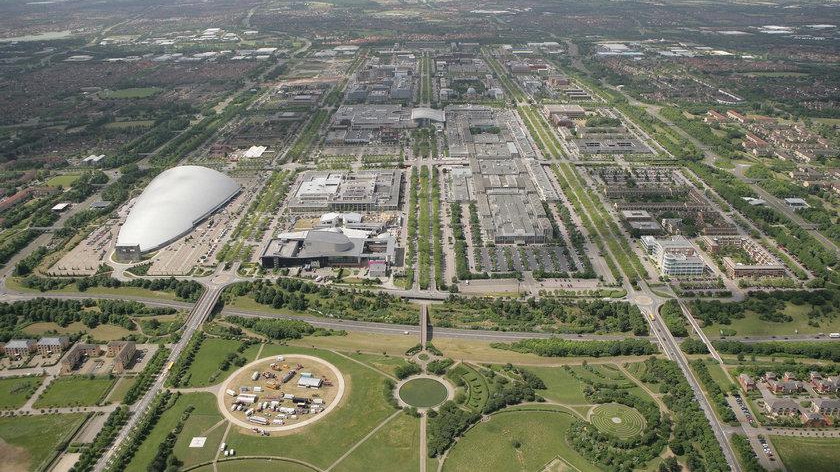 Key workers could be given the freedom of the borough to honour their huge efforts during the coronavirus pandemic.
Conservatives in Milton Keynes want to bestow the honour for only the seventh time since MK Council was created in 1974 to people including nurses and other front line workers.
The honour is normally given to an individual – including MK Dons chairman Pete Winkelman in 2015 – or groups, including Red Bull Racing in 2014 .
The Conservatives figure that it could be granted to MK Hospital first, and then to other groups of key workers like social workers, postal staff and supermarket employees.
The move would need to be approved by the full council.
City MPs Iain Stewart and Ben Everitt are calling for MK Council to consider awarding the honour to key workers to recognise the work put in to save lives, support our most vulnerable and keep MK moving in the fight against Covid-19.
Milton Keynes South MP, Iain Stewart, said: "There are so many heroes locally who have done an incredible job to help us cope with this challenge. I warmly applaud this call for them to be given the freedom of the borough."
Milton Keynes North MP, Ben Everitt, added: "From health and social care staff to supermarket workers to our police officers to postal workers and public transport workers, you are all heroes."
And the council's Tory leader Cllr Alex Walker (Stantonbury) said: "We owe it to our key workers to go above and beyond in recognising their vast contribution to the fight against the coronavirus.
"We should never forget the sacrifices that have been made, which is why we are calling on MK Council to confer onto our key workers the highest civic honour a borough can provide as a constant reminder of the immense work, dedication and courage shown by our key workers."
And it looks like the move could get all the support it needs to go through.
Cllr Douglas McCall (Newport Pagnell South), the leader of the Liberal Democrat Group, said: "We support recognising the key workers of Milton Keynes, who have gone above and beyond to help our city in such unprecedented times.
"All key workers, from refuse collectors to social workers, from supermarket staff to pharmacists, deserve to be supported and celebrated."
The Council has awarded the Freedom of the Borough six times since its inception in 1974.
The first was to Lord Campbell of Eskan on 18 Mar 1982.
The second was to the Royal Green Jackets in 1998 and this was reconfirmed when they became part of The Rifles in 2007.
Then Dr Jim Marshall OBE in 2009, Dame Cleo Laine in 2011, Red Bull Racing in 2014, then Mr Pete Winkelman, MK Dons FC Chairman, in 2015.