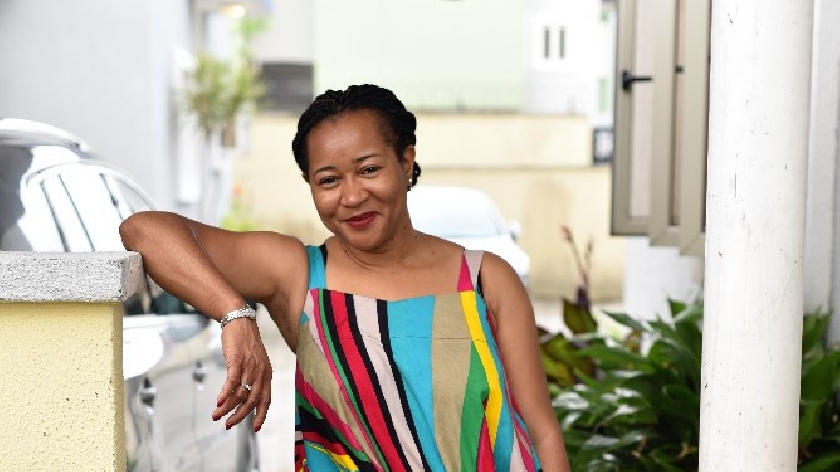 A local mum who was determined to heal her newborn baby's eczema has debuted her vegan skincare range in H Beauty today (29/4).
Shalom Lloyd, a pharmacist from Milton Keynes, developed her own skincare range called Naturally Tribal Skincare in 2014, after giving birth to twins.
Almost instantly her son, Joshua, suffered from extreme eczema and itchy irritation. Shalom couldn't bear the idea of smothering his sensitive newborn skin with chemicals and steroids. Instead, she looked to her African heritage for inspiration.
Recalling recipes containing all-natural ingredients, which have been used in Africa for generations, the busy mum started to experiment in her kitchen and soon Joshua's skin cleared and Shamon now boasts products that help with Psoriasis, Dermatitis and Rosacea too.
Shalom has put these ingredients into Naturally Tribal Skincare's Imperfectly Perfect range, which made its debut at H Beauty in the centre:mk upon the store's grand opening.
Although made here in the UK, Naturally Tribal Skincare, sources high-grade Shea Butter from Nigeria. The brand has also been a Vegan Trademark holder since 2017.
The Shea industry in Nigeria has over 16 million African women collecting and processing shea kernels as a main source of income and in 2020, Naturally Tribal built and opened the Essan factory which currently employs 20 local women.
Reacting to the announcement, founder Shalom Lloyd said: "This wonderful milestone brings my proud dual British and African heritage to life. We know we have great products that work and we are built on incredibly strong values. We know that we are a company that is diverse. So, being part of the H beauty Milton Keynes Born & Bred line up is something to be extremely proud of.
"Having the Vegan Trademark also makes a huge difference and lets our customers know that what they're buying is completely natural and free from animal ingredients and testing."