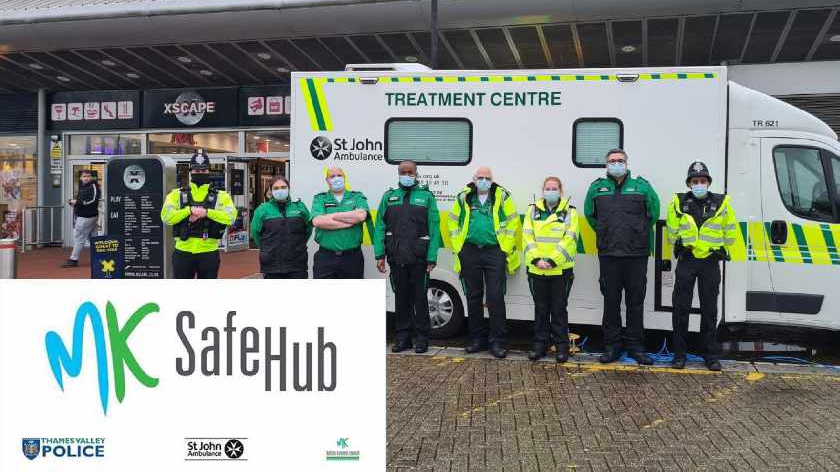 Following many hospitality venues reopening earlier this week, Milton Keynes emergency services have recently launched a 'Safe Hub' in partnership with Milton Keynes Council to provide support to those on nights out.
In a recently annouced partnership with Milton Keynes Council, Thames Valley Police and St John Ambulance are joining forces to provide any locals on nights out this weekend with emergency support where needed.
In a statement released on their Facebook account last night (21/05), a spokesperson from Thames Valley Police gave some more details as they said: "As part of an ongoing commitment to support a safer night time economy within Milton Keynes, Thames Valley Police is working in partnership with Milton Keynes Council and St Johns Ambulance to provide a Safe Hub.
"Located at Xscape, Milton Keynes tonight and tomorrow evening, the hub is able to provide emergency first aid and safeguard vulnerable people, whilst providing a reassuring presence for those enjoying a night out.
"Feel free to come and say hi!"
Anyone wishing to report non-emergency criminal incidents should call Thames Valley Police on 101. If there is ever an immediate threat to life, always dial 999 in an emergency.