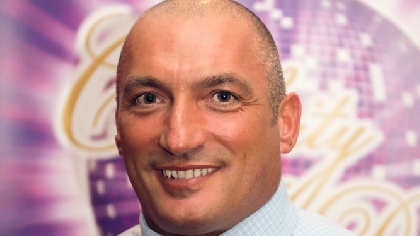 Local Police Area Commander for Milton Keynes, Gez Chiariello, has received high levels of public support for the upcoming MK Inspiration Awards.
The news comes after a period of confusion last week when local press reports suggested that Mr Chiariello had been withdrawn from the competition, following his suspension from Thames Valley Police earlier this year.
However, organisers say this is not the case and Mr Chiariello will remain as a shortlisted individual for the 'Inspiring Emergency Services Male or Female' award.
Voting has now closed for the awards which are taking place for the first time on June 10th at Jury's Inn in Central Milton Keynes. Organisers have told MKFM that over 7,000 votes were cast for nominees across 30 different inspirational awards.
Awards organiser Tee said "We can confirm that Mr Chiariello was never withdrawn from the voting process. In fact, he received a good number of votes in the final days of voting. Our view is that everyone is innocent until proven otherwise. We want this event to be positive for the community and that's why the public has the final say who wins. The nomination and voting system are entirely in the hands of the public and we can't comment on individual nominees."
He added that "It's the view of the organisers that it would be wrong to make unilateral decisions as to who can or can not be entitled to an award. It has always been the public's choice and we will keep it that way. We are now busy counting the votes ready for an independent audit of the votes before we announce the winners at the event on June 10th."
Talks are currently underway with local charity Willen Hospice to allow it benefit from some of the proceeds from the awards and MKFM is currently considering taking on a role as media partner.
Darren Dorrington, Managing Director at MKFM said "With MK's 50th Birthday year, this is a great opportunity to showcase our local talent and celebrate some of our city heroes. MKFM is up for two awards and now that the voting process is closed we can consider our involvement in the awards. This is going to be a great occasion and we can't wait to see who has won."
For more details on the awards and to book a table click here.