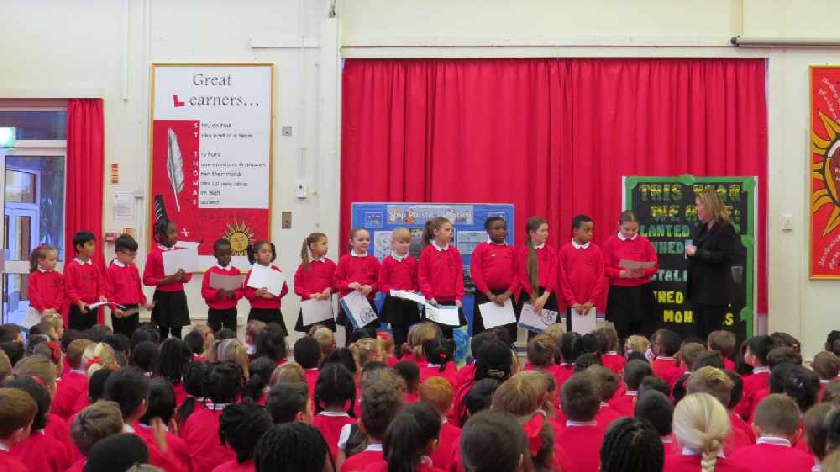 St Thomas Aquinas School on St Mary's Avenue has been shortlisted for a national award for their work tackling climate change.
St Thomas Aquinas School is up for The Climate Coalition's 'Green Heart Hero Award' for Greenest School after a group of students set up their own Eco Committee.
Students and staff have been invited to Parliament to attend the awards ceremony.
Jenna Greaves, Head of the Eco Committee, said: "Being nominated for the Green Heart Hero Award is an incredible achievement. Our hope here at St Thomas Aquinas School is to educate pupils on how to create and maintain a sustainable and environmentally friendly future. It means the world to us that our efforts have been noticed and I hope we can encourage other schools to become greener."
The committee, made up of 14 students, has raised environmental awareness and made their school as green as possible. They have also planted trees on the school grounds, invited the local MP to address students on climate change and encouraged students to bring in fruit and vegetable snacks rather than plastic-wrapped foods.
On 9th March, St Thomas Aquinas students and staff will travel to Westminster for the awards ceremony which will be hosted by Sky News presenter Kay Burley and feature presenters like Dragons' Den's Evan Davis. The ceremony will celebrate the unsung heroes who are helping to create a safer and cleaner future, including green businesses, schools, and MPs.
The Green Heart Hero Awards are organised by The Climate Coalition, a group of more than 140 organisations - including the National Trust, Women's Institute, Oxfam and RSPB - who together represent over 22 million people across the UK.
Clara Goldsmith, from The Climate Coalition, said: "Once again, we are excited to celebrate in Parliament the inspiring actions of individuals such as the students at St Thomas Aquinas School who are helping to reduce our contribution to climate change.
"The nominees are ordinary people from across the country who have decided they want to help create a cleaner, greener future and are doing outstanding work to protect the people and places we love from climate change."