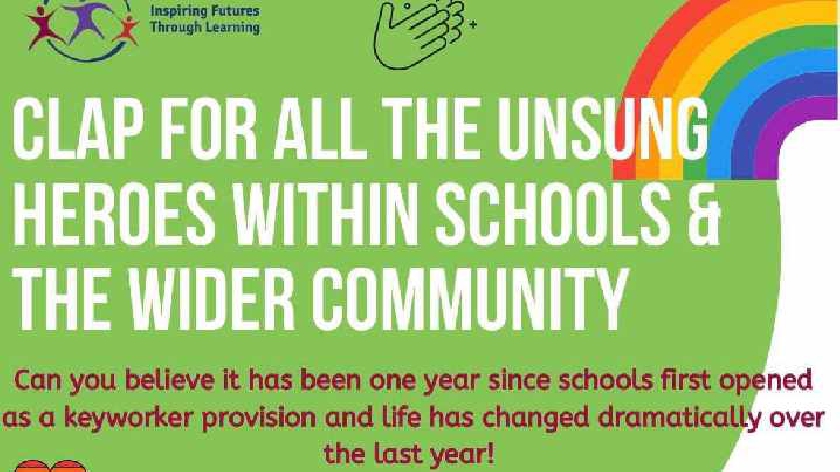 A schools trust is encouraging the wider community to join local primary schools with their applause.
Next Tuesday (23/3) will be a year since schools were first opened as a key worker provision and since then school life has changed dramatically.
The Inspiring Futures Through Learning trust (IFtL) has decided to recognise this day with a minute's silence, followed by a clap to celebrate the unsung heroes within schools and the wider community.
At 11am on Tuesday (23/3), school pupils will socially distance on their playgrounds to observe the minute's silence and clap with their teachers.
IFtL have invited all schools to take part in the applause alongside those within the trust.
The trust is also encouraging the local community to join on their doorsteps and in gardens to help recognise and celebrate the unsung heroes.
With a Super Hero themed Red Nose Day being this Friday (19/3), IFtL have linked the two causes and asked children to make Super Hero masks to wear during the clap.
The 11 Milton Keynes primary schools within the trust that are confirmed to be taking part next Tuesday include:
Ashbrook
Holmwood
Two Mile Ash
Whitehouse Primary
Fairfields Primary
Olney Infants Academy
Olney Middle School
Chestnuts Primary School
Rickley Park Primary School
Heronshaw
St Mary's and St Giles