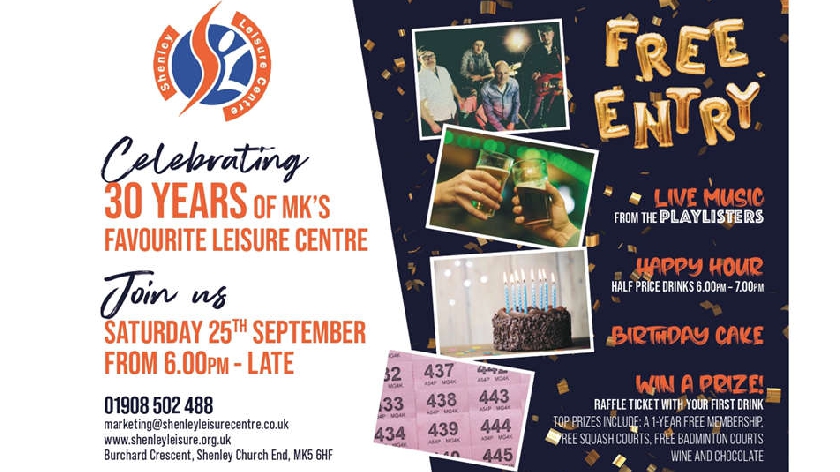 Shenley Leisure Centre is celebrating its 30th Birthday!
Shenley Leisure Centre was opened in September 1991 and is sited alongside Denbigh School by the Shenley Church End Local Centre in Milton Keynes.
The Centre was originally managed by Buckinghamshire County Council and linked to the Woughton Leisure Centre. Following Local Government reorganisation, the Centre came under the jurisdiction of Milton Keynes Council.
In 1998 the Centre gained independent Charitable Trust status operating facilities for the community and since then has been run by a Senior Management Team and overseen by a Board of Trustees comprising nominees from Milton Keynes Council, Denbigh School Governors, Shenley Church End and Loughton Parish Councils and Leisure Centre Users.
To celebrate 30 years of being open, the Centre has arranged a birthday party on Saturday 25th September to celebrate with the community.
There will be half price happy hour from 6pm, live music from the Playlisters, a free raffle where you can win a years free membership, free courts, a luxury gift hamper and more.
Celebrate with Shenley Leisure Centre from 6pm until late.