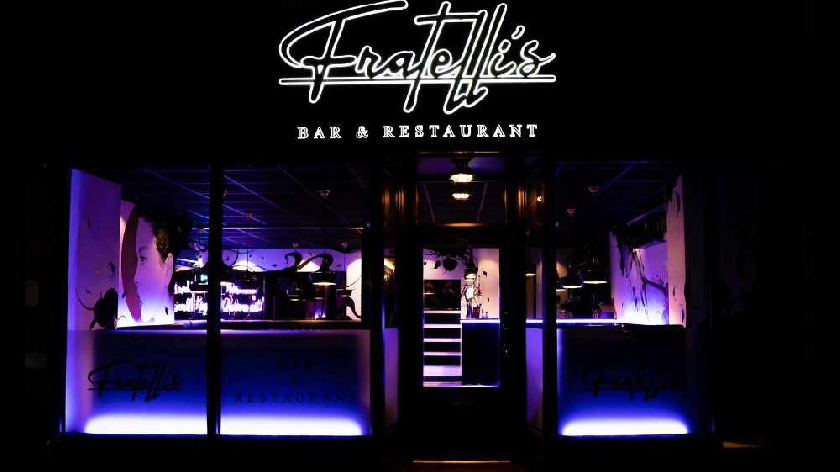 Fratelli's Bar and Restaurant has reopened its doors as normal today (3/6) for the first time since last month's double stabbing outside the premises.
In the early hours of Sunday 23rd May, two men sustained serious stab wounds following an altercation that took place just outside Fratelli's in Fenny Stratford - a situation which the restaurant says was "fully out of their control".
Thames Valley Police has since launched an attempted murder investigation and charged one man in connection with the incident.
And now, nearly two weeks later, Fratelli's has been given the go-ahead to open. There is one slight change, however, as Fratelli's has had its alcohol license suspended.
The team have been busy with "legal requirements", but are now ready to serve customers in the Aylesbury Street-based restaurant.
The owners, Jack and Gian, said: "For those that have messaged, our apologies for not getting back to you, as we've had to do a few changes and been very busy with legal requirements.
"Due to what happened outside was fully out of our control and we wish that circumstances like these never happen, but as we all can understand, this horrible attack can and had happened anywhere. Really unfortunate for us that it was right outside our premises and had taught us a very valuable lesson."
The owners continued: "We wish the families of the two victims that had been affected by the incident we wish them the very best for their speedy recovery!
"This knife crime in England has grown like no other within the last few years! Which we hope it will stop! Very very Quickly!
"As the repercussions of these actions have a negative impact on parties involved, even our beautiful business.
"Your safety and ours means everything to us moving forward."
READ MORE: Attempted murder investigation launched following serious double stabbing in Milton Keynes
READ MORE: Man charged in connection with Milton Keynes attempted murder investigation