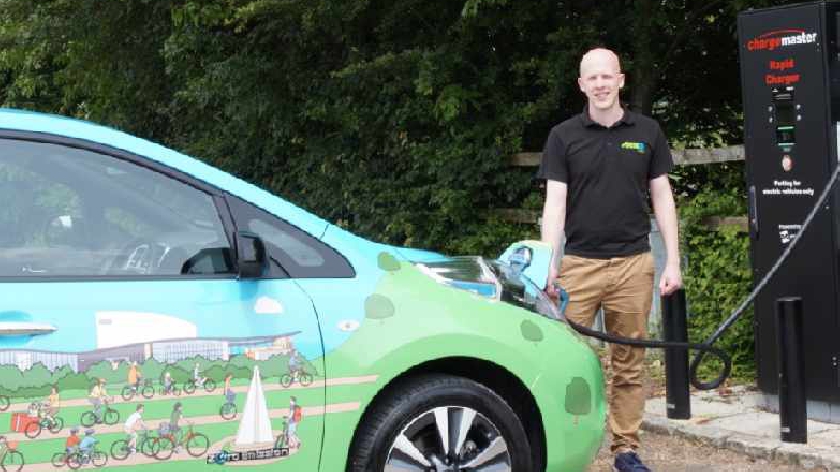 That's according to fresh research from the BBC's Shared Data Unit, which's found there are 138 locations here.
But, it's claimed for the rest of the UK, a "patchy" network of charging points is discouraging drivers from embracing electric car technology.
Vehicle emissions are one of the biggest contributors to air pollution and climate change. Last year, some 46,000 electric vehicles were registered for the first time.
But, while the government claims 80 percent of current charging happens at home, drivers who don't have access to off-street parking or who rent still face difficulties.
The research also underlined that there's a lack of standardisation with charging points, with a mix of connectors, charge points and tariffs; regional networks require driver to have different memberships; charging stations are sometimes occupied, due to slow charging times, although this varies per car model and charging type.
In response to the findings, a Department for Transport spokesperson said: "Our vision is to have one of the best infrastructure networks in the world for electric vehicles, and we want charge points to be accessible, affordable and secure.
"Our Road to Zero strategy sets out our commitment to massively expand electric vehicle infrastructure, while the £400m public-private Charging Infrastructure Investment Fund will see thousands more charge points installed across the UK. This is part of a £1.5bn programme of investment to put the UK at the forefront of the transition to zero emission vehicles."
The analysis also comes in the wake of criticism from the Liberal Democrats who revealed that at least a quarter (more than 100) local authorities in England and Wales have no plans to expand on their current electric infrastructure.
The government launched its "Road to Zero Strategy" in 2018 to "lead the world in zero emission vehicle technology". As part of the strategy the government said at least half of new cars (and 40% of new vans) should be ultra low emission by 2030.
By 2040, all new cars and vans should also be electric or effectively zero-emission and new petrol and diesel cars will be phased out - but campaigners and MPs have called for a more ambitious 2032 target instead - a target which has already been rejected by the government.
AA President Edmund King said: "Most drivers still see too many barriers to their early adoption of electric vehicles (EVs) despite the Government's commitment to phase out the sale of new petrol and diesel cars even by 2040.
"The AA argues that many of these perceptions are myths rather than reality and hence broader concerted efforts are required to convince the public of the wide benefits of EVs, but that is unlikely to be achieved by 2032.
"The EV revolution hasn't perhaps taken off as quickly as we would have liked but we need a firm commitment to a reliable and more extensive charging infrastructure, as well as, future-proofing houses, offices and strategic roads. There are now some exciting EVs on the market and many new and exhilarating models on the horizon. The younger generation in particular are ready to embrace the electric revolution."
Nicholas Lyes, RAC head of roads policy, added: "These findings show that despite the Government's ambitions to accelerate the take-up of cleaner vehicles, charging infrastructure is presently something of a postcode lottery, and patchy at best in some parts of the country.
"RAC research has found the lack of charging infrastructure is one of the three main barriers for electric vehicle take-up, along with range anxiety and high upfront vehicle costs.
"Clearly, we need to improve this access to charge points as a whole, but special attention needs to be given to installing more rapid chargers on the strategic road network as well as adding charging capability at car parks where people spend longer periods, such as at shopping and leisure centre car parks.
Nicholas continued: "We'd also like to see local authorities work more closely with the Government to find on-street charging solutions. The key is to give drivers the confidence to go electric, which will not happen quickly unless they are given the right incentives to do so, alongside easy access to reliable charging infrastructure."