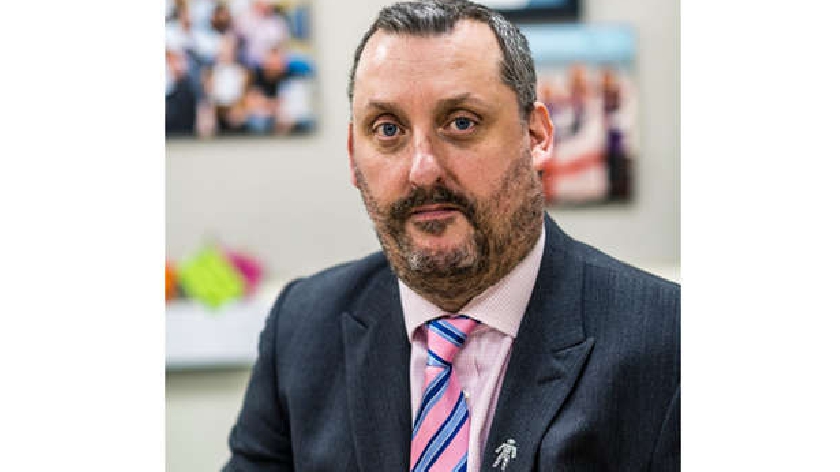 The Denbigh Alliance Multi Academy Trust has released a tribute to Andy Squires, CEO of the Trust and before that Headteacher of Denbigh.
Students and staff have been paying tribute to former Denbigh school headteacher Andy Squires.
Andy Squires worked with Denbigh for almost 20 years and as a leader in the wider education community for Milton Keynes.
Throughout his time in Milton Keynes, Andy was instrumental in the creation of the Denbigh Alliance Multi Academy Trust, The Tommy Flowers SCIlT, The Enigma Maths Hub, The Computing Hub, the Denbigh Teaching School Alliance and the creation of the Watling Academy.
Mr Squires passed away peacefully at Willen Hospice on Saturday 8th January.
Andrea Frame, Head of Denbigh School commented "Andy Squires gave almost 20 years of dedicated service to the Denbigh Community and as a leader in the wider Milton Keynes Education community. In his roles of Deputy Head, then Headteacher of Denbigh School and latterly as CEO of the Denbigh Alliance Trust, Andy had a positive impact on thousands of students' lives. He worked tirelessly to provide the highest quality of education, care and opportunity to every one of those students."
Tributes have been pouring in from teachers, students and ex-students. One ex-student commented: "I don't know what I would have done if I hadn't have had him in my corner. A great person who undoubtably had a huge impact on many and will be sorely missed.
The tribute from Denbigh School describes how Andy and his uncompromising and principled approach to education has been the driving force behind the Denbigh community for many years and he will be deeply missed by everyone who had the pleasure of working with him.
John Cove, Chair of the Denbigh Alliance said: "The Denbigh Alliance Trust is committed to continuing Andy's legacy of providing the highest quality of education, care and opportunity for all students within the Trust and the wider Milton Keynes community. Those at the Trust will always remember the impact and difference that Andy made to everyone he worked with."
At the request of Andy's family, the Trust has set up an online Tribute page for people to leave messages of condolence and a process for collecting donations for Willen Hospice and the Neuroscience Unit at John Radcliffe Hospital here here.
This is a statement from @DenbighMAT regarding the sad passing of Andy Squires, CEO of the Trust and before that Headteacher of Denbigh. We all miss him so much. His tribute page is https://t.co/mvUQdOt1de pic.twitter.com/yw8G4Tnwu9

— Denbigh School (@DenbighSchoolMK) January 12, 2022
You can pay tribute to Andy here.