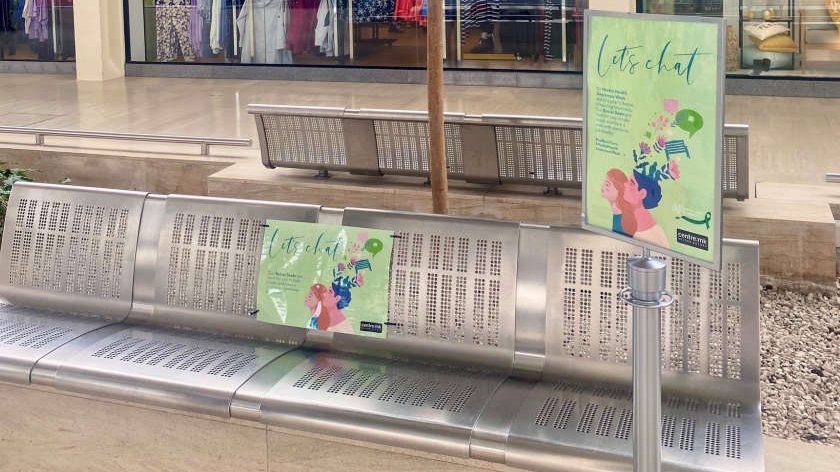 Image: centre mk
This year's theme for Mental Health Awareness Week is 'Loneliness.'
Mental Health Awareness Week, lead by the Mental Health Foundation, takes places in May every year.
This year, the focus for the awareness week is loneliness and how it affects mental health.
In a bid to get people talking, the centre:mk has introduced its 'Social Seats' initiative.
People are being encouraged to take a seat and chat.
A spokesperson for centre:mk said: "At centre:mk we have launched our 'Social Seats' initiative to help get people talking. Simply take a seat on one of the four benches situated outside Next, and enjoy a friendly chat with your seated neighbour.


"If you see someone sitting on one of the signposted benches, please spend a few minutes to stop and say hello and have a little chat. You could make someone's day and spread some kindness."
Information on Mental Health Awareness Week can be found here.