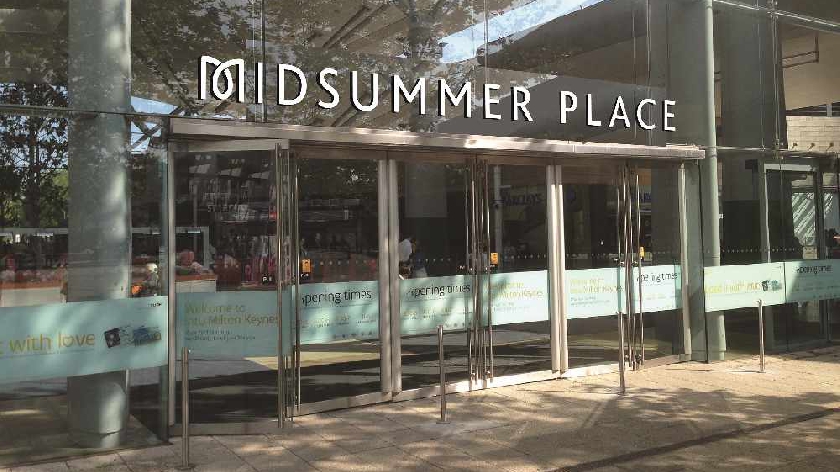 Midsummer Place, formerly intu, has only been open for two weeks but has seen a massive increase in footfall, just like at Christmas time.
The easing of lockdown restrictions has seen customers confidently returning to shops causing a "significant basket spend," says Shelley Peppard, General Manager at Midsummer Place.
"Our retailers are reporting excellent sales over the past two weeks, which some have compared to a normal Christmas. We have also been impressed with the mood of Milton Keynes, and everyone's ability and attitude towards the social distancing rules and the wearing of face coverings. People have returned with conviction, a positive attitude and excellent spirits, which we hope continues. It's been a great comeback," Shelley adds.
New retailers have joined Midsummer Place, with menswear store SD by Suits Direct bringing popular brands such as Ben Sherman, Jeff Banks, Marc Darcy, Racing Green and Ted Baker into the mix.
The popular Indie Collective is also set to return from Saturday 1 May, in its new unit opposite Victoria's Secret. The Indie Collective gives visitors the chance to get their hands on must-have items from local, independent creators.
The shopping destination has also recently rebranded back to its original name, Midsummer Place.
Shelley added: "The weather's getting warmer, the shops are open, the vaccine rollout is in full swing, and some normality is finally resuming. We might not be able to see under their masks, but it's very clear that our visitors are happy and smiling, and we're so excited to have them back. We're now making our preparations for the return of leisure and indoor dining, which is currently planned for Monday 17 May."