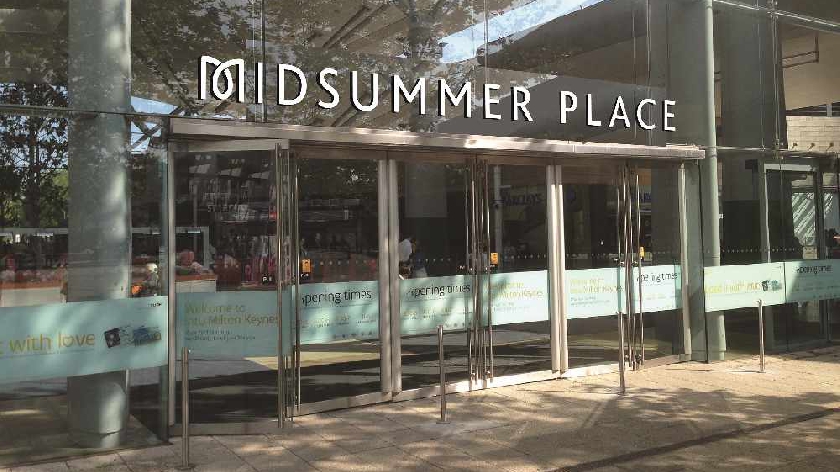 A local shopping centre has today (26/4) announced that it will be returning to its legacy name, Midsummer Place.
intu Milton Keynes will be changing its branding across the shopping centre, on social media, and online as the shopping destination moves back to its original name.
The shopping centre, which joins onto the centre:mk, was originally called Midsummer Place but was changed to intu Milton Keynes around seven years ago - when new owners took over.
But now, Midsummer Place is back and is making its statement in a bid to entice shoppers back to the centre and attract even bigger brands.
Shelley Peppard, General Manager at Midsummer Place, said: "We are excited to bring Midsummer Place back to Milton Keynes at such an important time for retail. Over the years, we have built up a strong portfolio of retailers, including Apple, Victoria's Secret, Hugo Boss, Zara and Michael Kors that give the centre a premium edge within the heart of the city.
"In the coming months, we will make further changes to the centre to enhance the customer experience as well as announce new retailers coming to join us."
In the coming weeks, the new uniform will be unveiled and gradually the old branding will be removed to make way for the future of the centre, completed by the installation of the new external signage at the end of the summer.
Events will return to the centre in the coming months as restrictions ease and details of their planned '21st birthday' celebration will be announced for later this year.
Shelley adds: "We have always been a big part of our local community and, now with restrictions easing, our aim is to bring people back to the centre and remind them of the thrill of our shopping and leisure offering, all under a new brand."