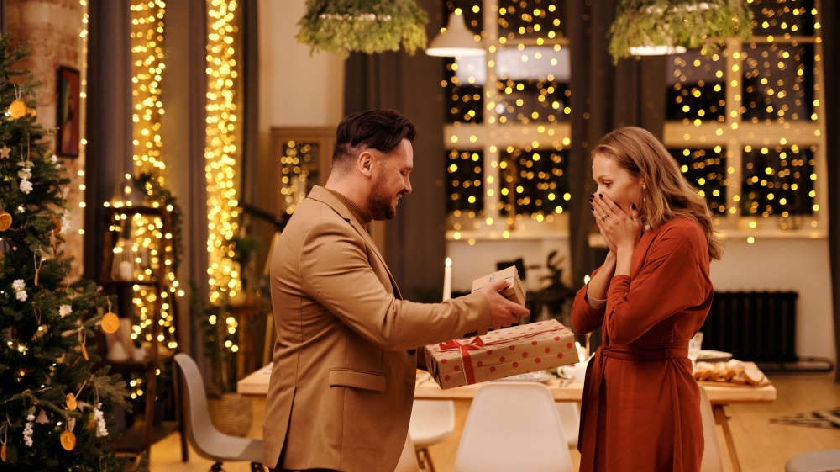 Image: centre:mk
According to a new study commissioned by centre:mk, millions of adults already know the gifts they will be opening this Christmas.
45% of Brits are confident they know what they'll receive this Christmas, survey from Milton Keynes shopping centre reveals
The study was conducted between 2,000 adults who celebrate the festive season revealed that in past years.
25% have bought their own present and simply had the 'gift giver' pay them for it, with 13% even being handed an 'IOU' for the cost.
72% of adults admitted to dropping hints in the lead up to Christmas about what they would and wouldn't like to receive, whilst 1/4 are not in favour of receiving surprise gifts.
Kim Priest, a spokesperson from centre:mk said: "It's interesting to see how people feel about what they're set to receive for Christmas this year and how many people already know what they'll be unwrapping under the Christmas tree. We're all familiar with being asked 'what do you want for Christmas', but it's clear people would rather be given something they actually want or need.
The research indicates that buying surprise gifts is riskier than ever before! While they are still welcomed by some, our findings illustrate the importance of taking advice from store staff to select the best possible gifts for loved ones this Christmas. We'd like to think we've got something for everyone at centre:mk this festive season, whether it is being bought as an unexpected – or expected – gift."
Among the top surprise-gifts that Brits would be annoyed to receive were a duster, household bin and ironing board, with a gym membership, vacuum and lawn mower also featuring.
More than a third of those polled said such gifts would annoy them because they are items they could buy for themselves rather than as a typical present.
Kim Priest added: "This Christmas is set to be a special one and in order for people to get exactly the gifts they want, there's no better way than going shopping with friends and loved ones, and pointing out what they'd like or dropping big hints."