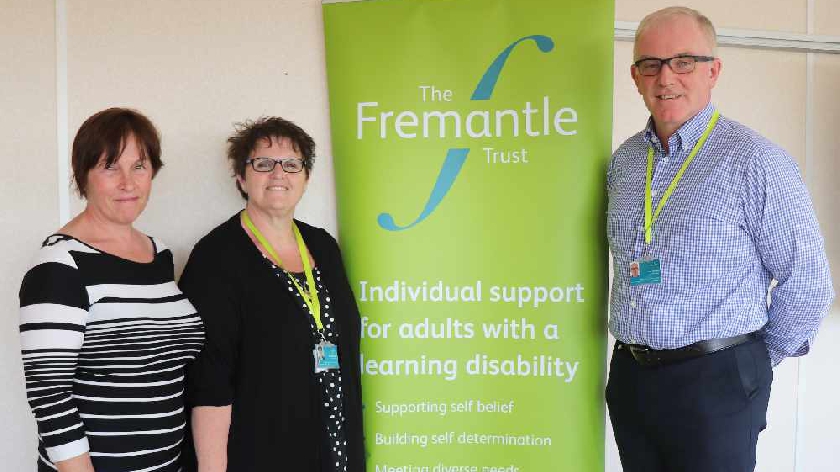 The Care Quality Commission (CQC) has rated The Fremantle Trust's Milton Keynes Supported Living Service as Outstanding.
The service enables 107 people with learning disabilities to live as independently as possible and was praised by the Regulator for its 'empowering and empathetic attitude to support people's personal development.'
Managed by Lorraine McGinley since 2008, when it was redeveloped under the Trust's 'Supported Living' umbrella of services, the values-led approach was upheld by CQC as showing 'care, compassion and great kindness.'
The inspection identified the service as consistently going above and beyond for the people it supports, particularly in compassionate end-of-life care as well as the team's ability to involve tenants in choices around their day-to-day care.
Lorraine and her colleagues' commitment to person-centred support is evidenced in the individualised care plan formats designed by each person in order to show any new team members their likes and personal preferences.
The Trust's Supported Living Service achieved Outstanding status for its capacity to be responsive and caring, with a strong emphasis on advocacy support to enable everyone to have a clear, influential voice.
Commenting on the CQC rating, service manager, Lorraine McGinley, said: "We are thrilled to receive this rating as it reflects our unwavering dedication to providing first-class care which places the people we support at the heart of everything we do. We are fortunate to have a great team, who care deeply about what they do and the difference they make to people's lives."
Steve Flanagan, chief executive of The Fremantle Trust, added: "Lorraine and the team are exemplars when it comes to providing thoughtful, innovative care and support. They live and breathe our organisational values, balancing uncompromising standards and precision with creativity, passion and kindness."