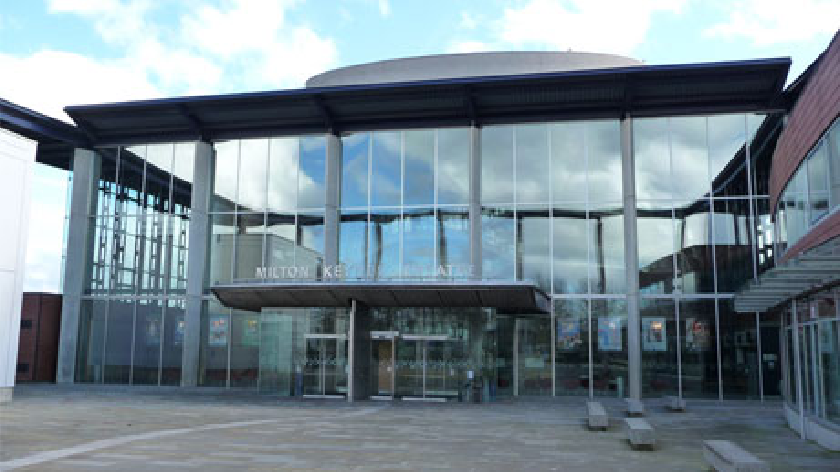 Protesters have been causing chaos across Milton Keynes today by taking to the streets in a rally through Central MK and MK Theatre.
Protesters have been causing chaos across Milton Keynes today. Anti-vaxxers stormed Milton Keynes Theatre today during the interval of Jack and The Beanstalk.
The protests are believed to be against Covid-19 restrictions, with signs showing anti-vaccination messages.
Theatre-goers report that protesters got into the theatre and proceeded to shout at staff with signs and foul language in front of families and young children.
Members of the audience had the second half of their show delayed by 20 minutes but say staff handled the situation very well.
A spokesperson for Milton Keynes Theatre told MKFM: "During the interval of this afternoon's performance of our pantomime, a group of protestors forced their way into the venue's foyer before being escorted out of the building by the police. Although we respect the right to choose whether to have a vaccination, we rebuke the actions taken today that saw our staff and patrons frightened and assaulted.
"At a time when customers should be enjoying the fun and excitement of pantomime, it is saddening to have seen the visit for our customers today marred in this way. We praise the efforts of our staff this afternoon in what was a very difficult situation and thank our customers for their support.
"Milton Keynes Theatre and Ambassador Theatre Group will continue to follow government Covid-19 guidelines to keep our staff, customers and visiting company as safe as possible, and to enable live theatre to continue during this pandemic."
Protesters also took over the Central Milton Keynes test site, stealing equipment and shouting at staff.
You can read the full story here: Anti-vaxxers cause chaos across Milton Keynes as protesters storm theatre and test site