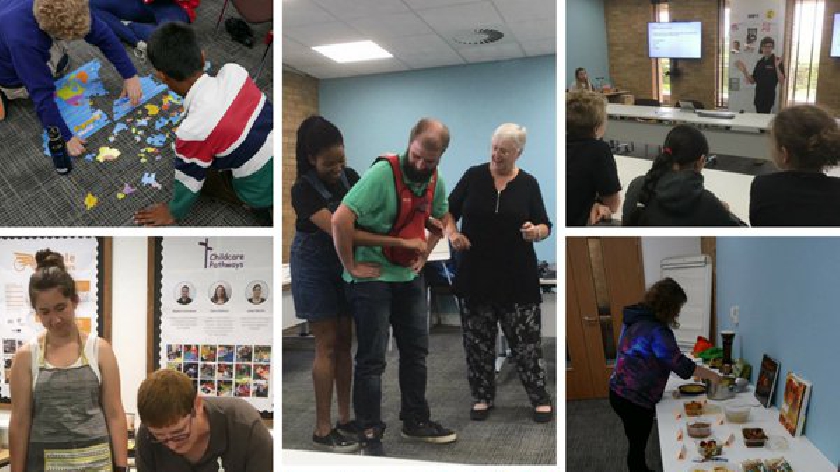 Image Credit: Milton Keynes Council
Milton Keynes Youth Cabinet this week celebrated the successful completion of their How to Survive Life programme.
It brings to a close three weeks of workshops providing opportunities for young people to develop crucial life skills in preparation for adulthood.
Milton Keynes' 11 to 18-year-olds had voted life skills as one of their most important issues in 2017 and MK YCAB responded by creating a practical programme of workshops, which recognised the fundamental basic life skills which are sometimes overlooked, such as cooking and home maintenance.
Eight practical workshops were developed to cover a wide variety of useful skills and development opportunities, including DIY, Ready Steady Cook and Culture and Cuisine – many of which were funded and supported with help from the local community.
Toby Poyner, MK YCAB member and workshop facilitator, said: "The workshops have given young people the opportunity to learn outside of the school environment, removing the boundaries and allowing them to feel more relaxed outside of the classroom environment."
"Young people have been given the opportunity to learn and develop a range of skills and we also got to meet local councillors to discuss a range of topical issues, including bullying and mental health."
The workshops provided attendees with the opportunities to learn about a range of practical and theoretical subjects around adult life.
This included the key laws, systems and functions within the UK; the political system in Britain and the role of local and national authorities; knowledge about how to manage personal finances; sustainable living and minimising damage to the environment; practical home skills as well as sexual health and positive relationships.
Rachel Grimer-James, another member of MK YCAB, said: "The workshops have allowed young people to have different experiences and broaden horizons in a fun and exciting way."
"Hopefully young people can pass their newly discovered information and experiences to their friends and family."
MK YCAB enables young people to use their energy and passion to change Milton Keynes for the better and the organisation provides opportunities for 11 to 18-year-olds to use their voice in creative ways to bring about social change.
Elected members organise events and projects, run campaigns and influence decision-makers on the issues which matter most to young people.
Cllr Sam Crook, chair of Milton Keynes Council's Children and Young People Scrutiny Committee, said: "This has been a great opportunity for young people in MK to come together and learn some important life skills ahead of adulthood."
"I applaud the Youth Cabinet's initiative and look forward to their forthcoming campaigns."